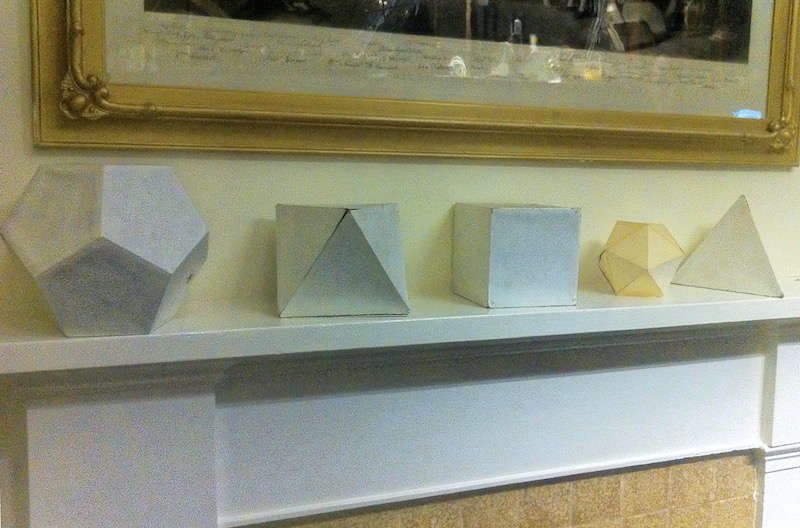 >
Models of Platonic Solids belonging to Professor J E A Steggall
Archive, University of Dundee
mathematical models
The University of Dundee holds an archive of mathematical models from 3 generations of professors: Thomas Claxton Fidler (1841-1917), John Steggall (1855-1935) and William Peddie (1861-1946), all who had connections with Patrick Geddes and D'Arcy Wentworth Thompson, the author of

On Growth and Form

, thus indirectly influencing architects and engineers around the world.

Thomas Deckker proposed an exhibition of mathematical models in architecture, from the Platonic Solids to the advanced geometry of parametric objects.

With many thanks to Matthew Jarron, Archivist, University of Dundee.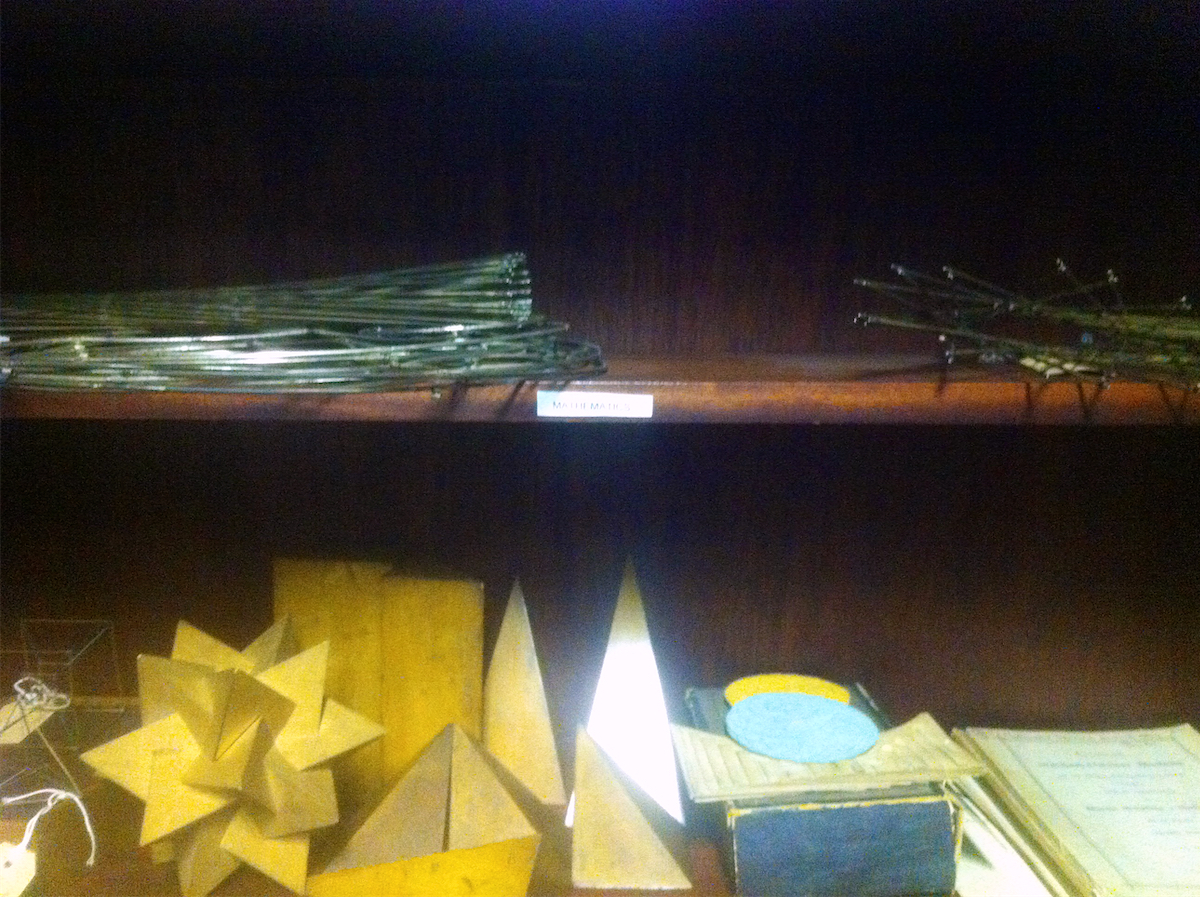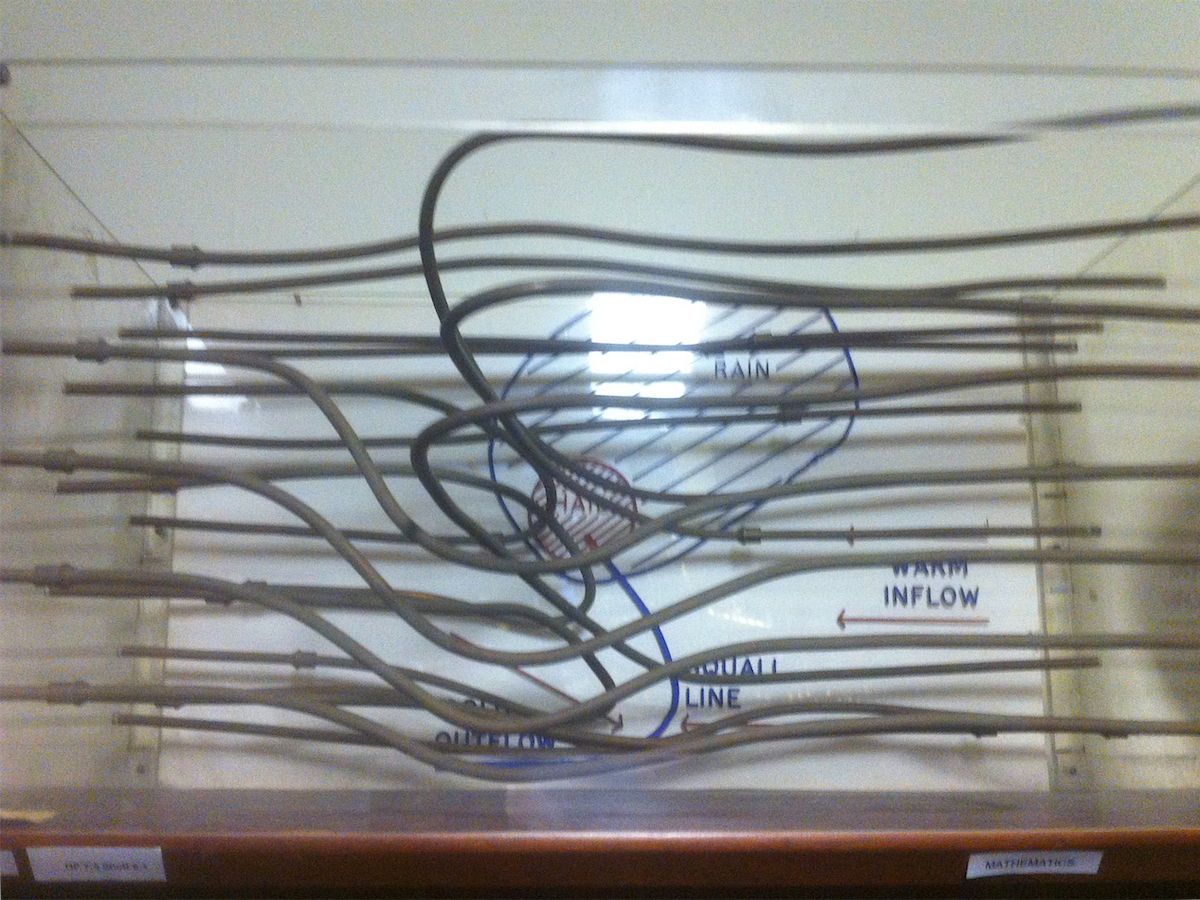 Store cupboard of models belonging to Professor J E A Steggall
Archive, University of Dundee
references
Henry Moore: Sculpture, Science Museum
The great sculptor Henry Moore explored the aesthetics of ruled surface, that is, curves made up of straight lines.

The exhibition Intersections: Henry Moore and Stringed Surfaces was organised by the Royal Society and held concurrently at the Royal Society and Science Museum.

Henry Moore's studio is open to the public. 

Series of Glass Klein Bottles by Alan Bennett, Science Museum
Klein bottles are 3-dimensional objects with one surface. The Science Museum holds a large collection of Alan Bennett's work.