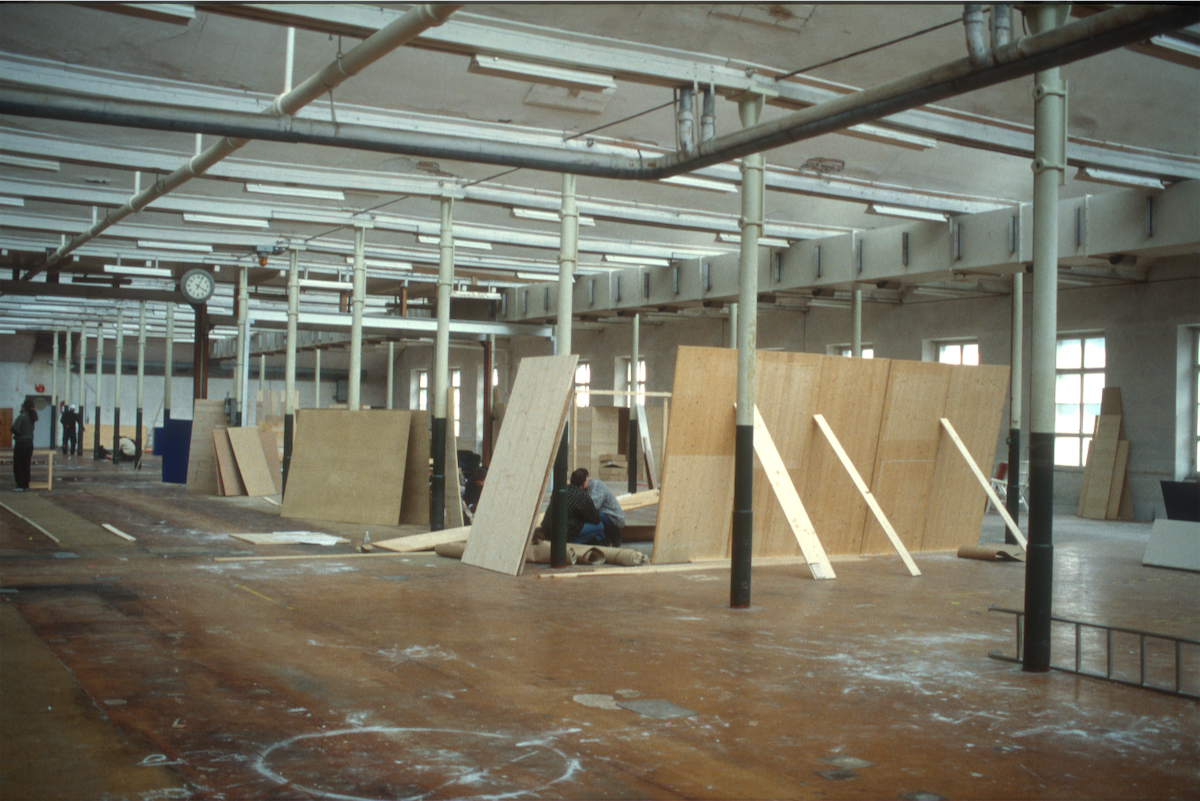 Universität Liechtenstein 1998/99
Workshop in the Spörryfabrik
Universität Liechtenstein
Workshop: 1998/99
A workshop in the Spörryfabrik for students from Universität Liechtenstein, Kungliga Tekniska Högskolan - Stockholm and the University of East London.
This workshop formed part of Thomas Deckker's Degree Unit G 1998/99 at the University of East London.
projects
body

an exploration of the personal space of the Spörryfabrik

space

the creation of spaces within the Spörryfabrik, using plywood and other timber in a parallel practical session run by Universität Liechtenstein

The German 'Erlebnis' is an excellent word to mean 'experience' as the basis for understanding the world.
polaroids
The design of personal 'places' within the interior landscape 'space' was necessarily speculative and iterative. To support this a working process was established of recording the various stages of the work in Polaroid prints. The formal recording of each stage was a kind of rite of passage which could be subject to a critical appreciation.