---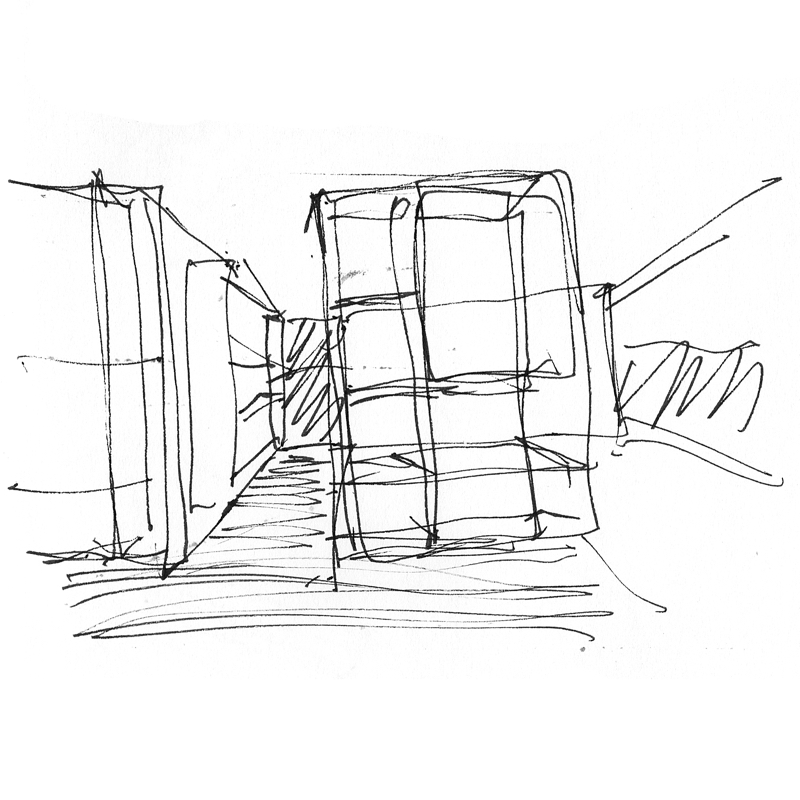 Some Nice Ideas for a Penthouse
2015
---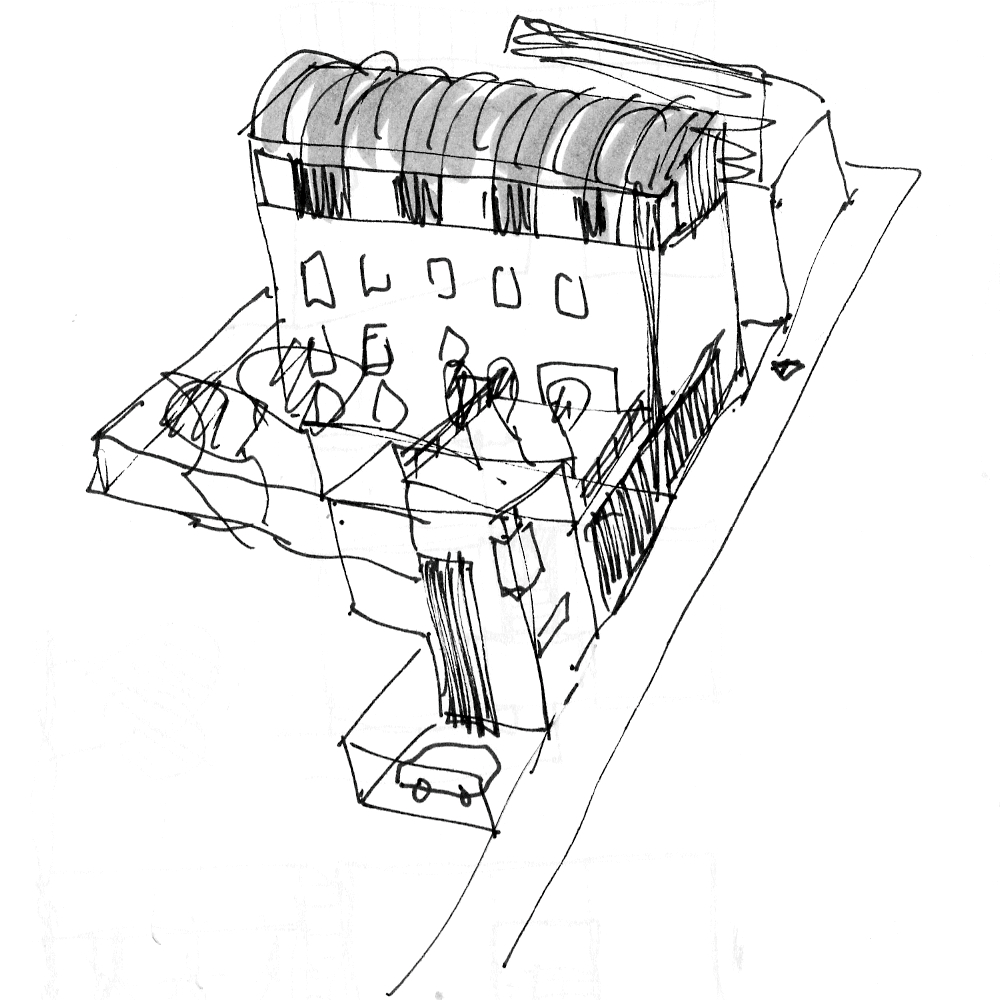 Some Nice Ideas for Dundee
2013
---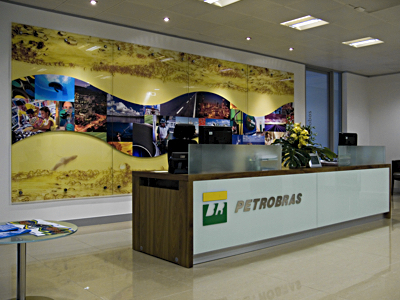 Offices for a Brazilian Company
London
2011-12
---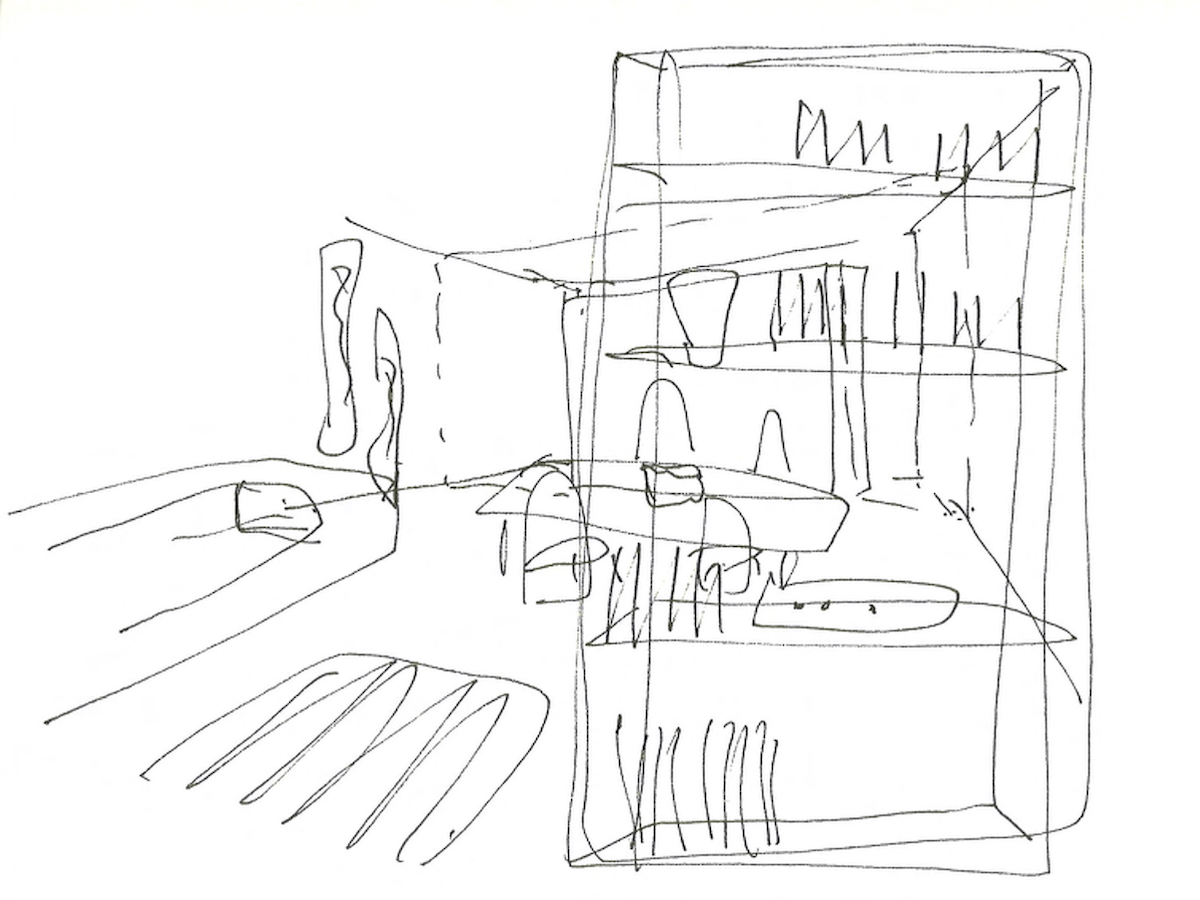 Duval Apartment Renovation
Brasília, Brazil
2009-10
---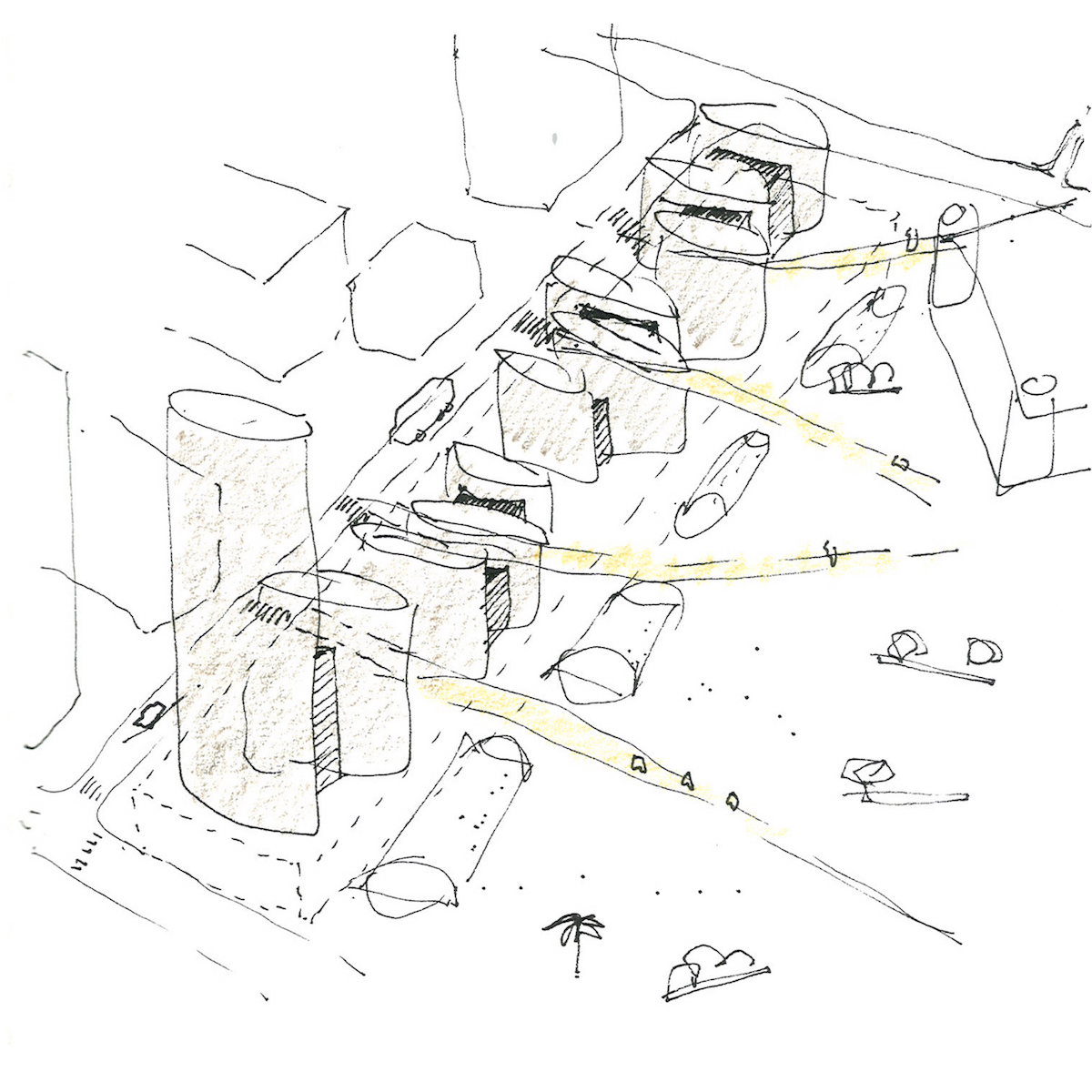 Some Nice Ideas for Abu Dhabi
2010
---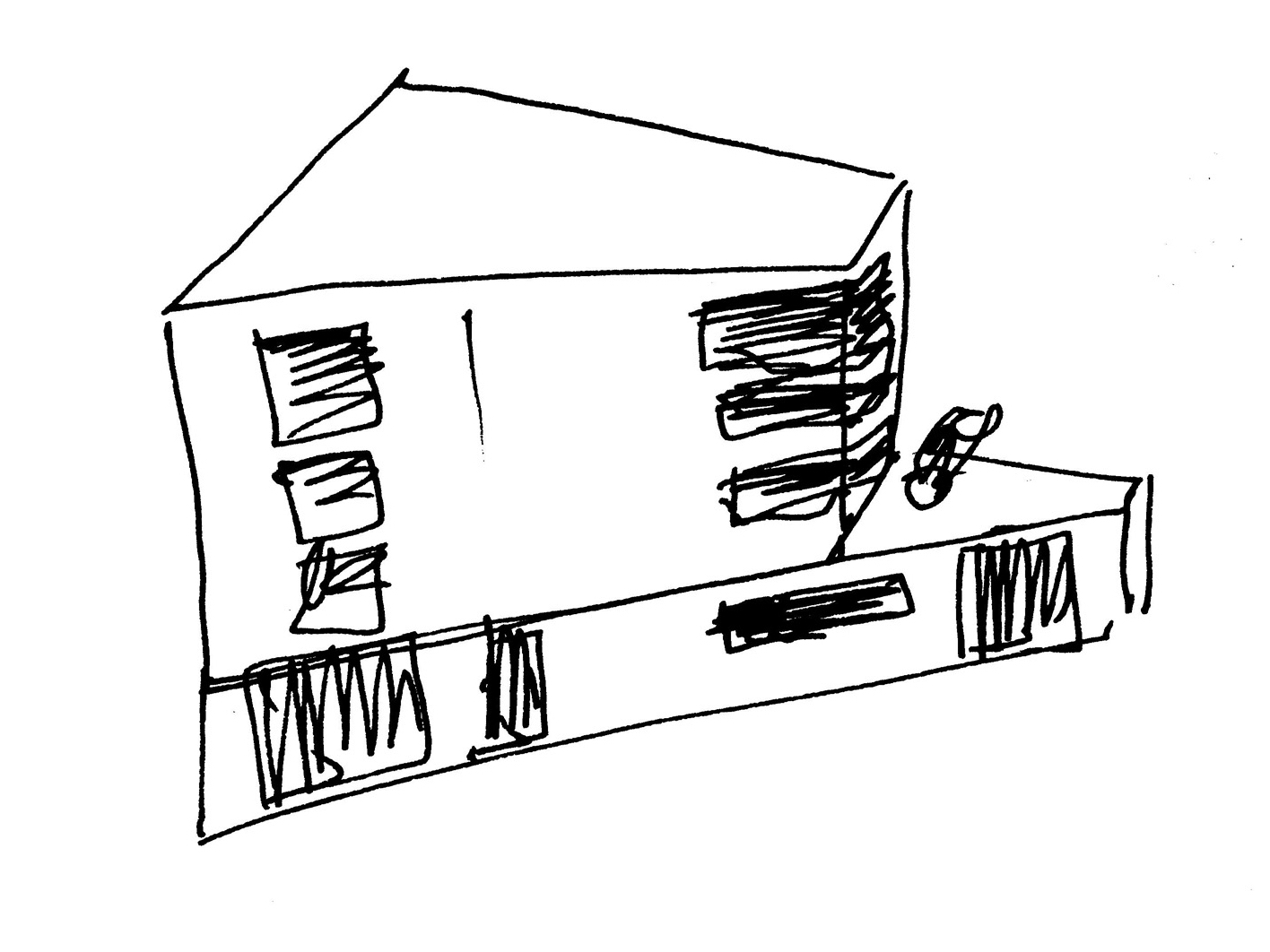 2 Development Studies
London
2004
---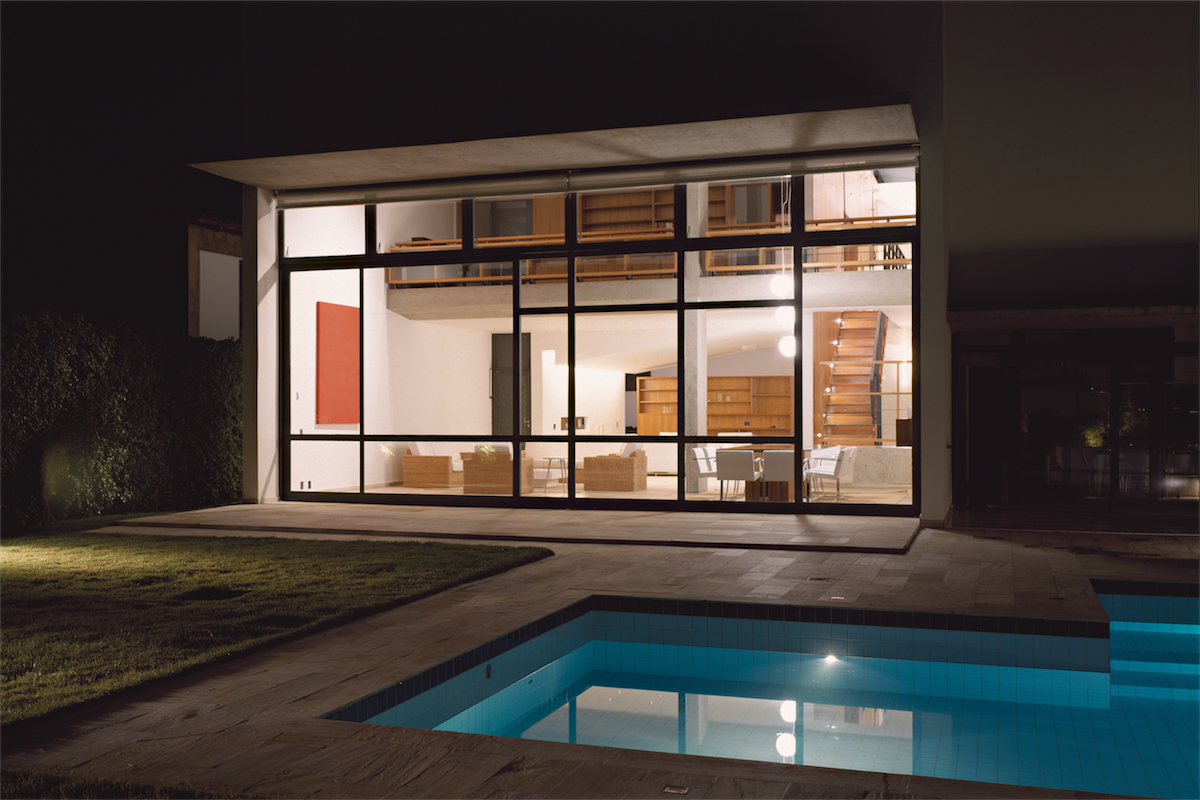 Magalhães House
QL18, Brasília, Brazil
1993 - 2001
➲ Street
➲ Garden
➲ Spaces
➲ Rooms
➲

Estantes
➲ Night and Day
➲ Windows

---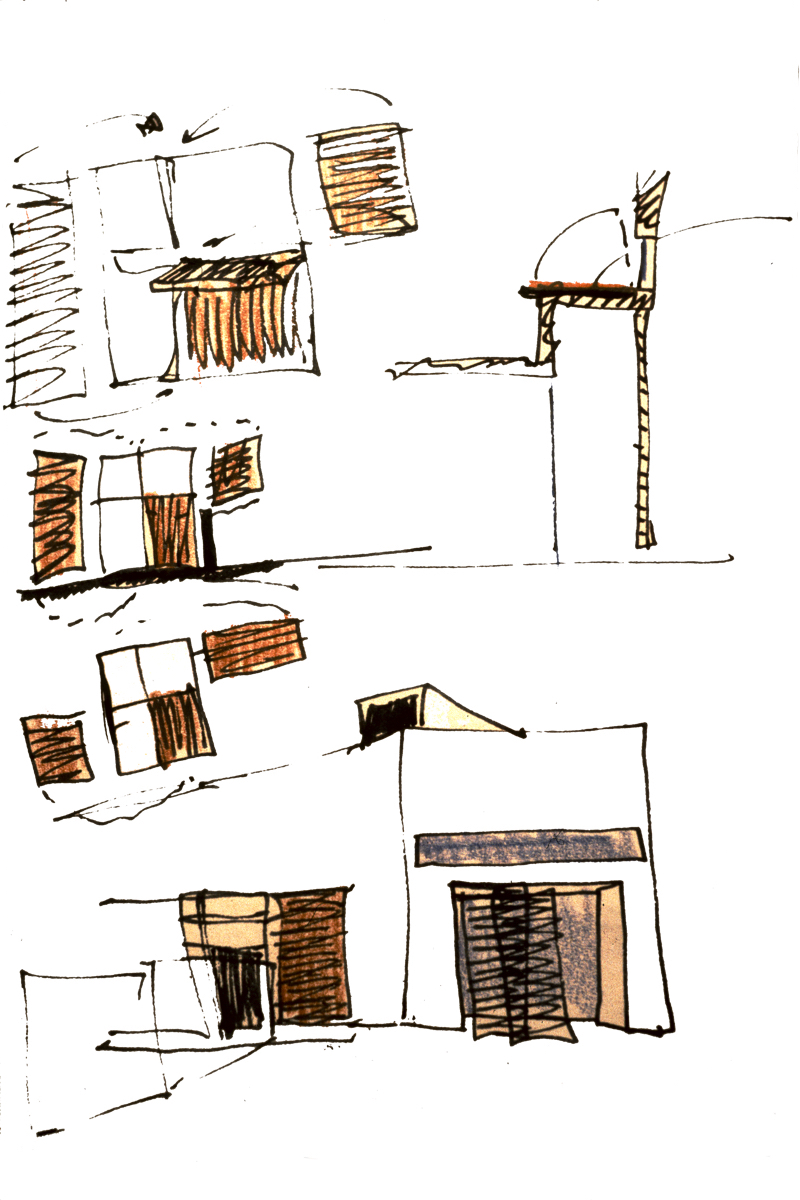 Moore House Project
Algarve, Portugal
1994-95
---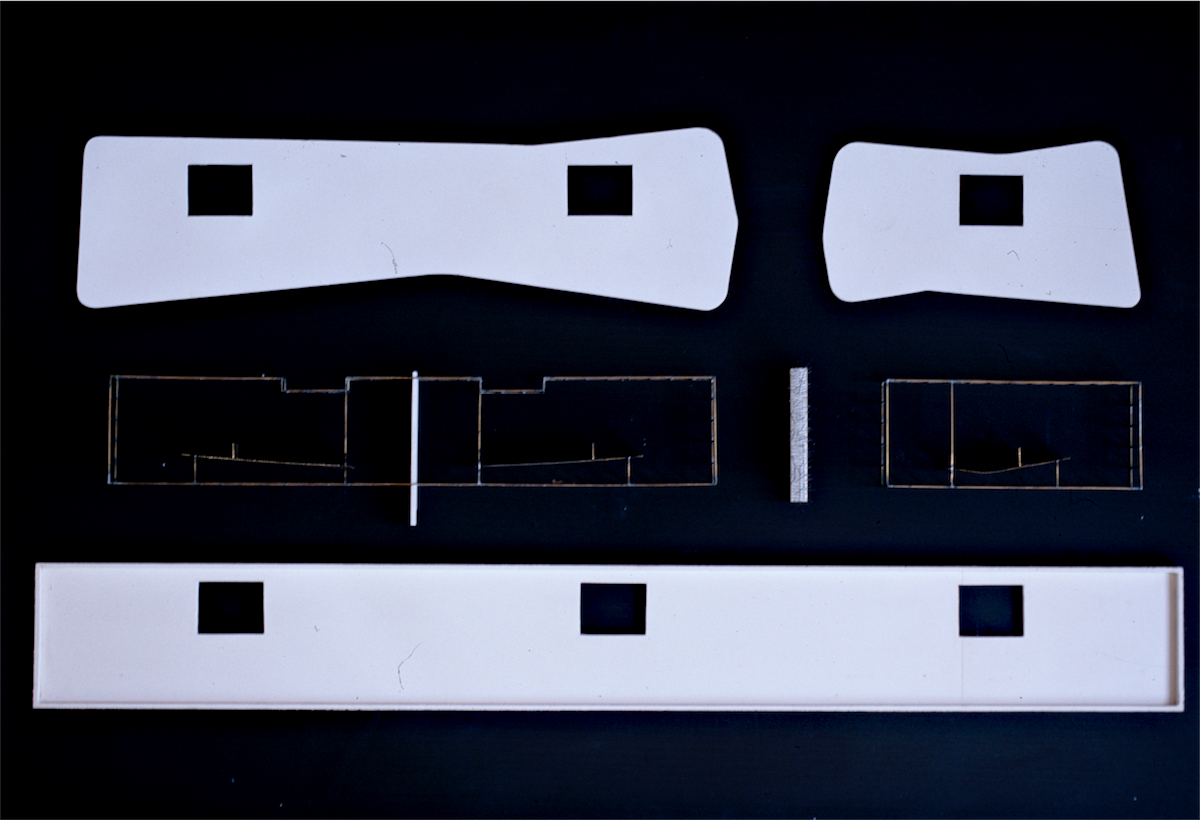 Superquadra

Penthouses
Brasília, Brazil
1993 - 2001
---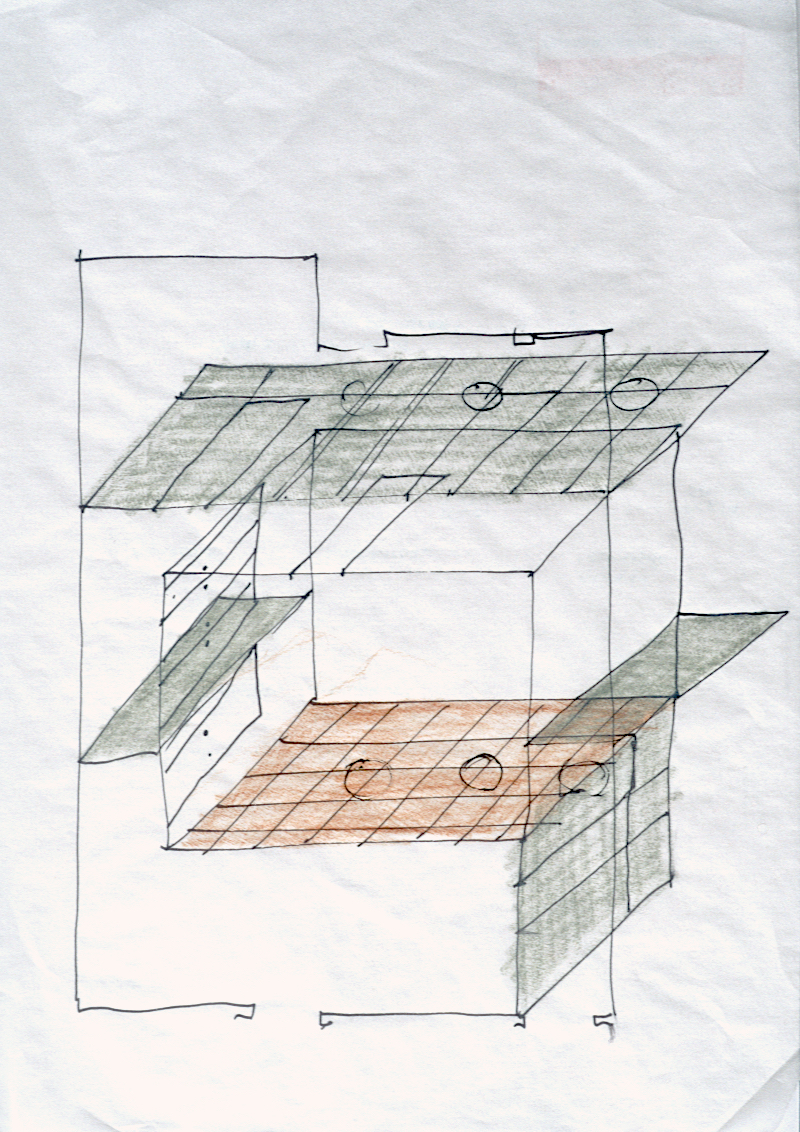 Clínica de Câncer, Brasília
SHLS, Brasília, Brazil
1995
---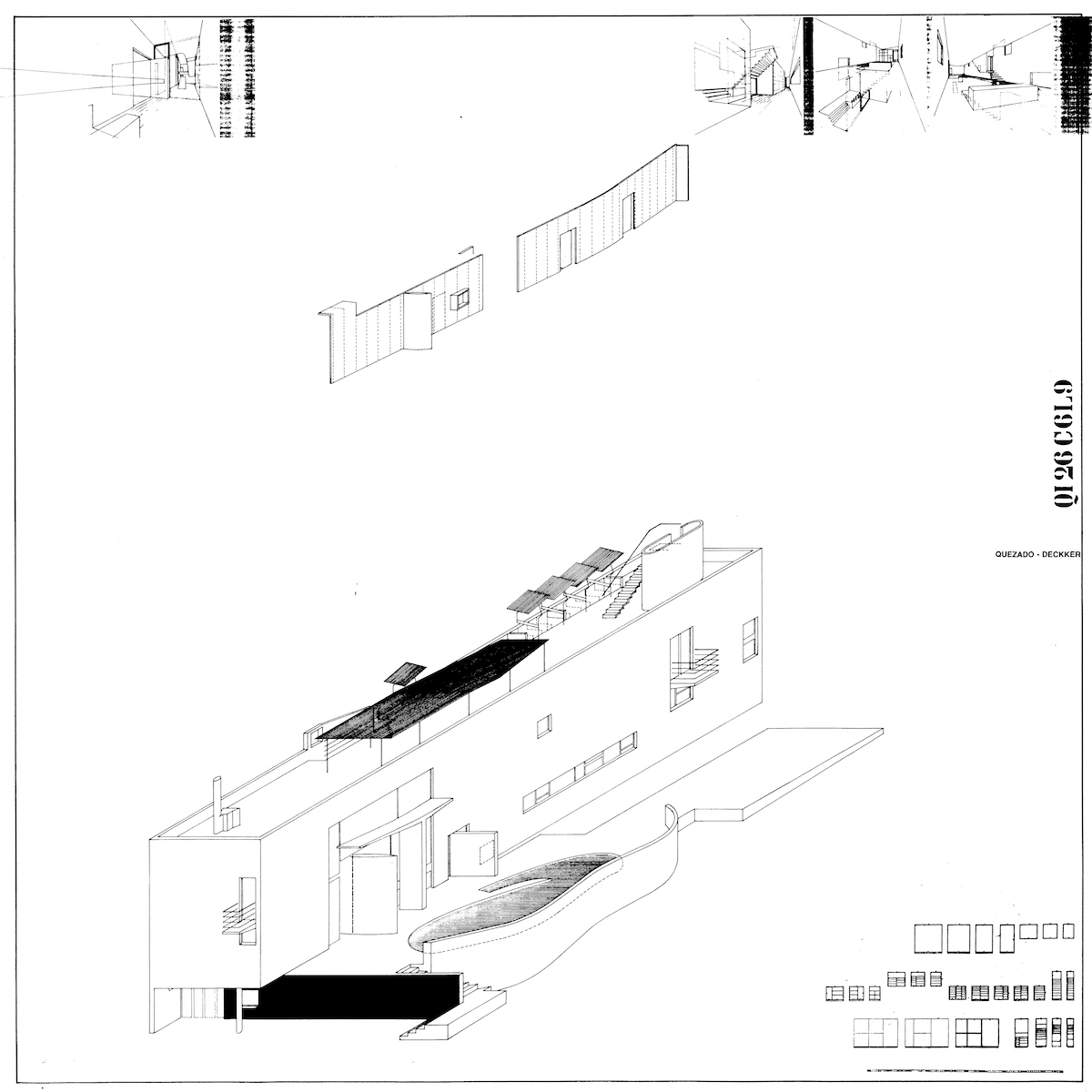 Magalhães Project
QI26, Brasília, Brazil
1993-95
---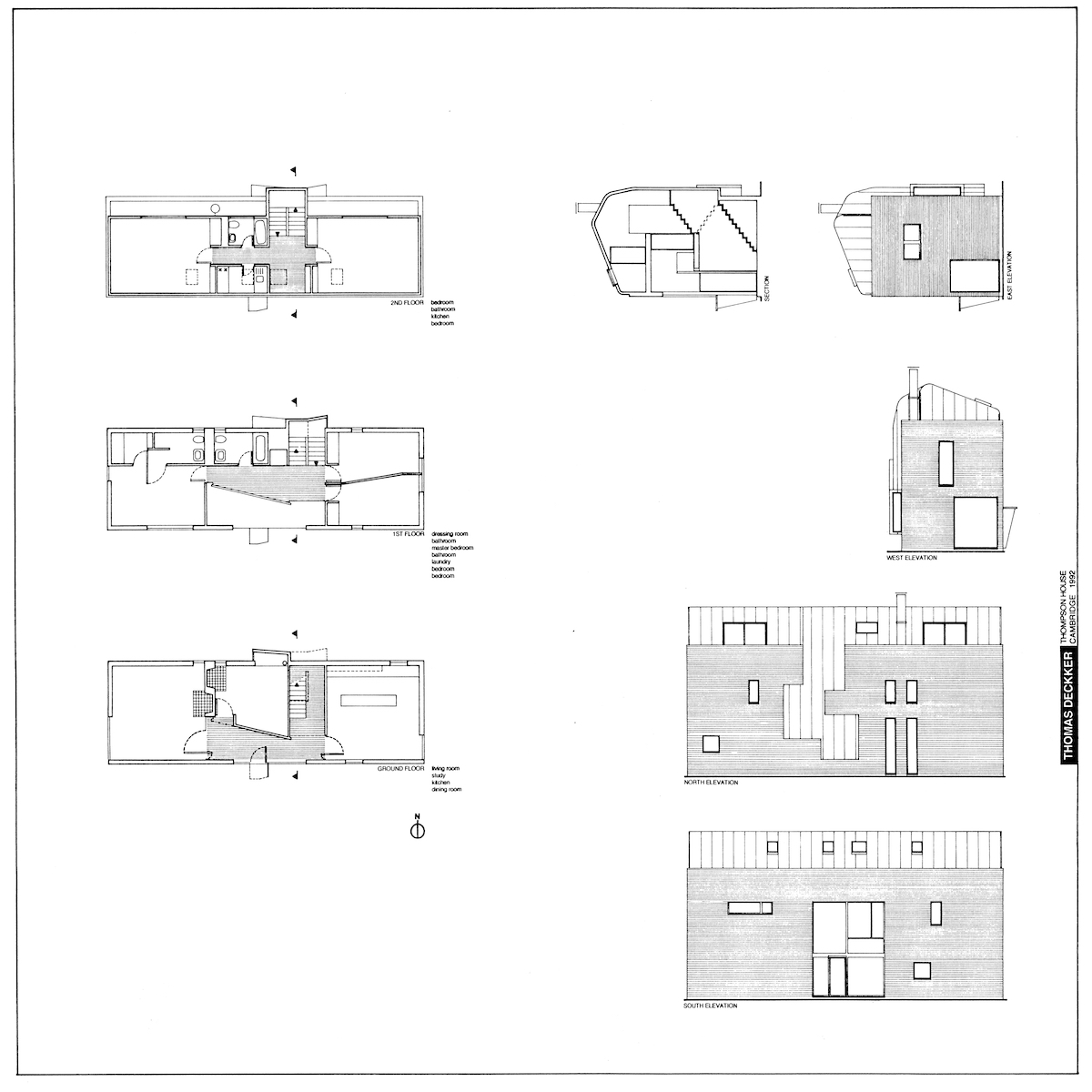 Thompson House Project
Cambridge, England
1992
---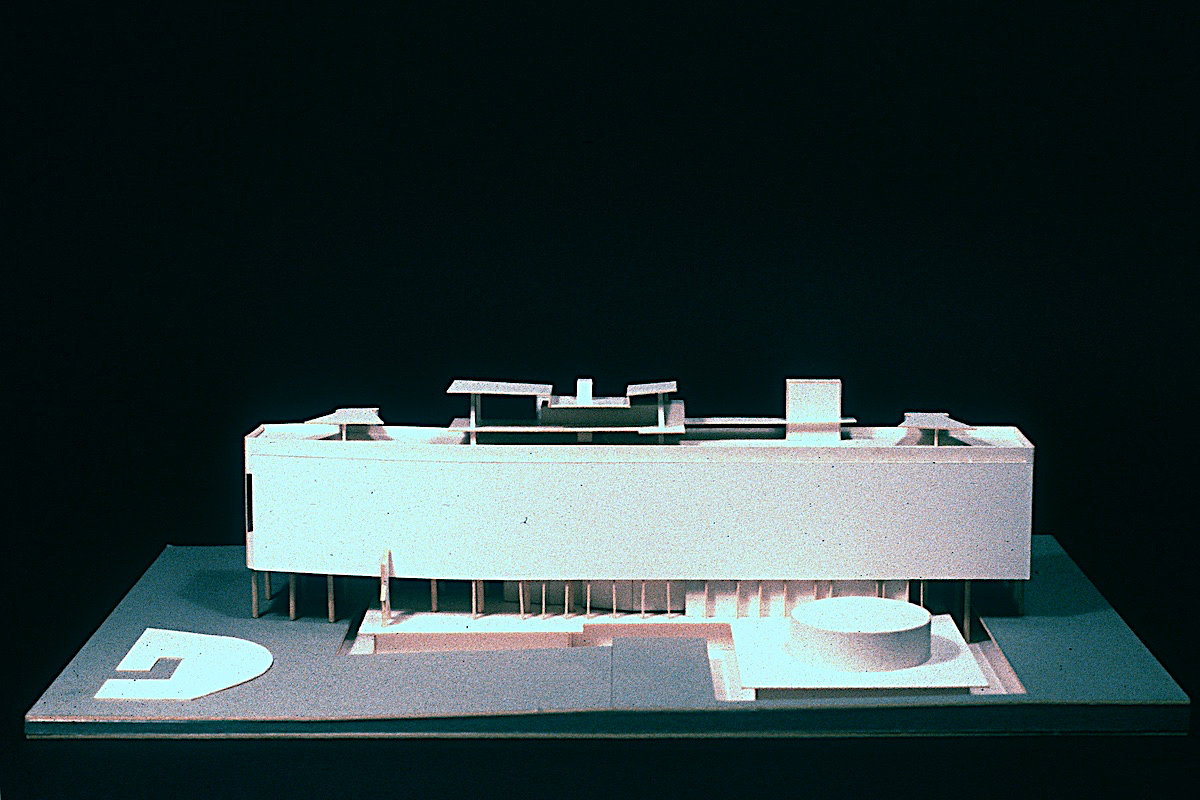 3 Competition Entries for Brazil
1989-90
---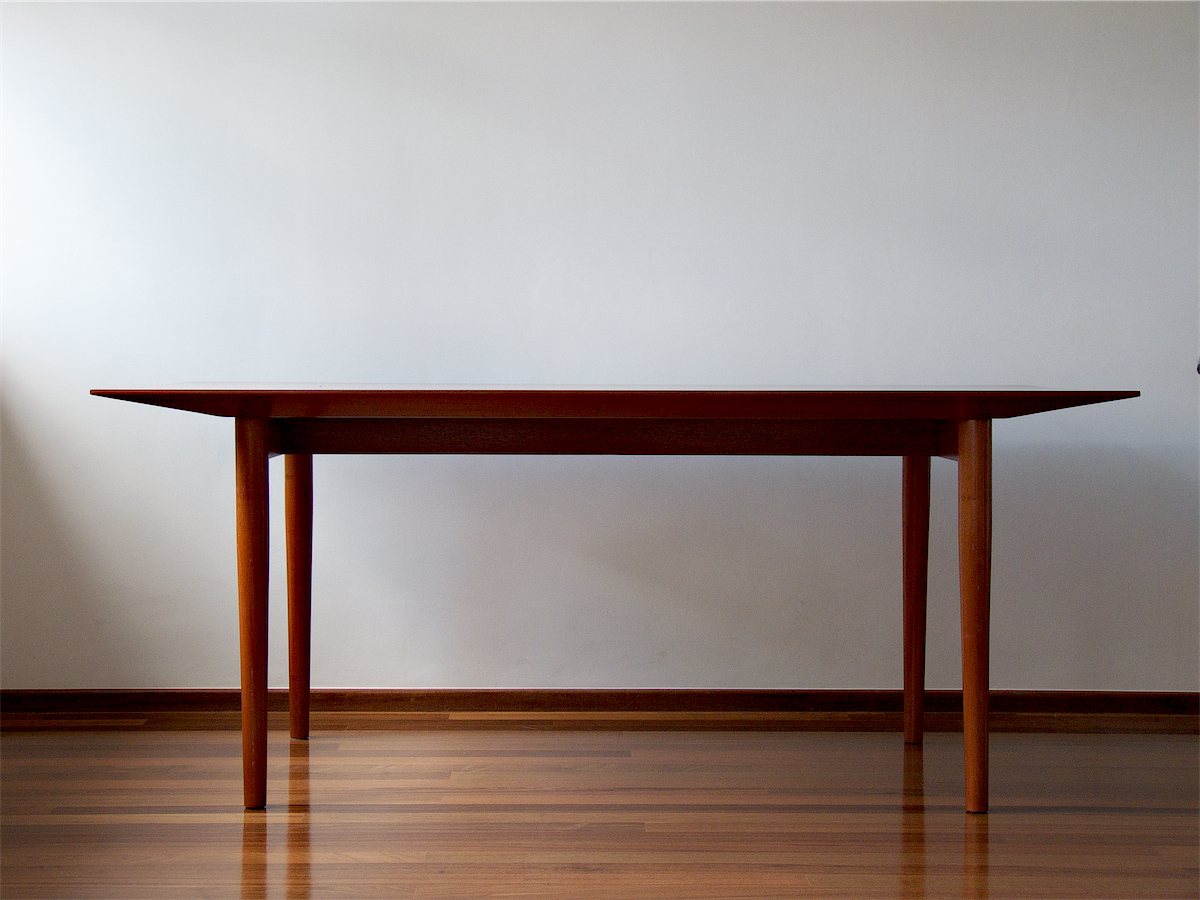 'Brasília' Table
1990
---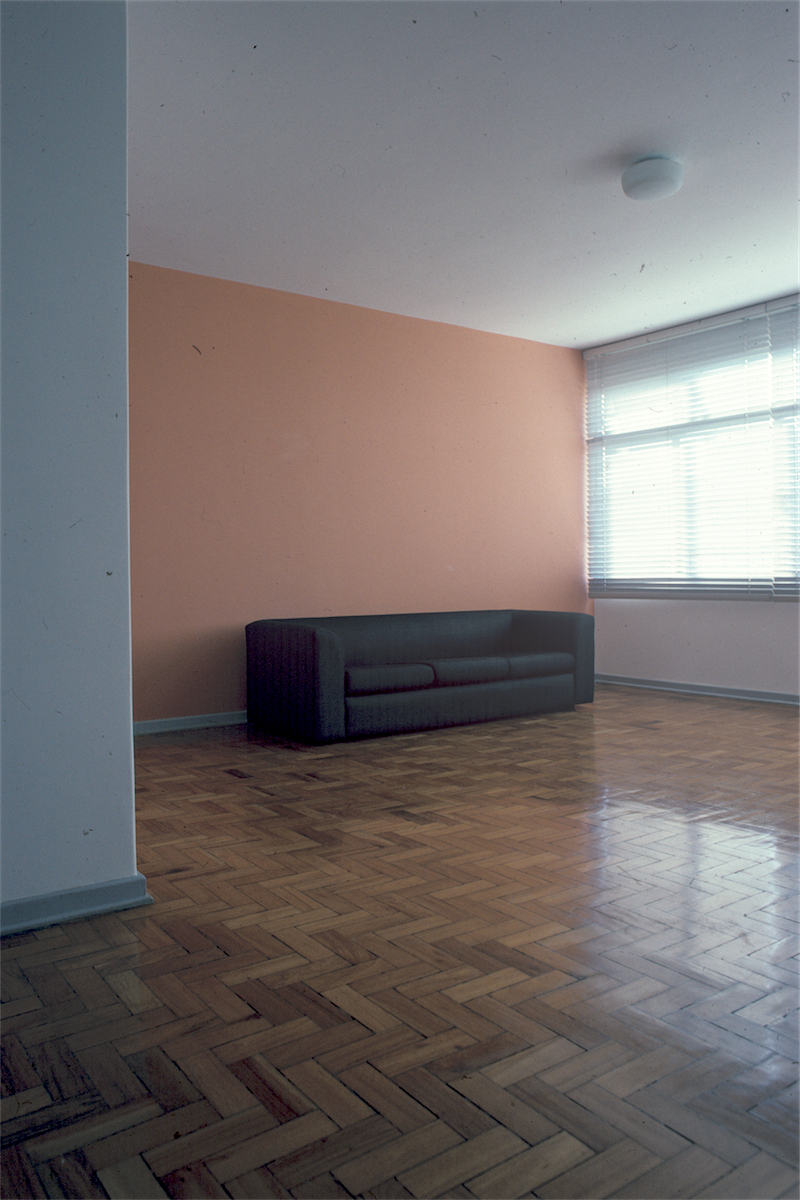 Soares Apartment Renovation
Brasília, Brazil
1987
---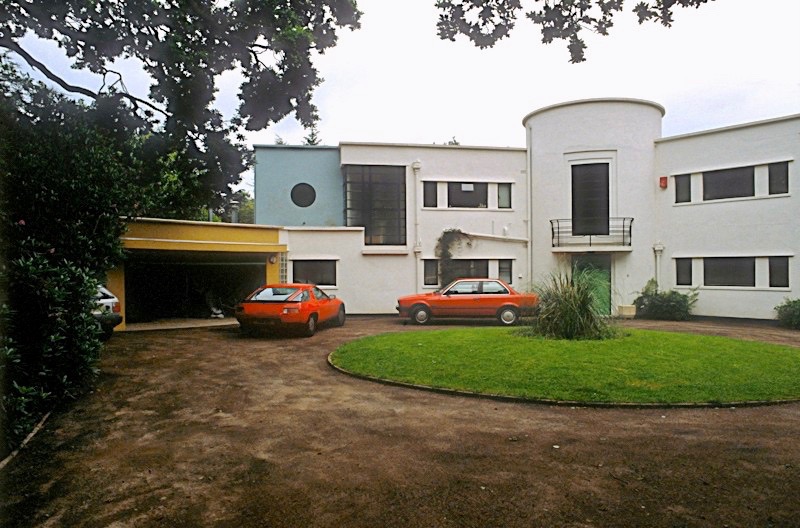 Moore House
Gerrards Cross, England
1984-87
---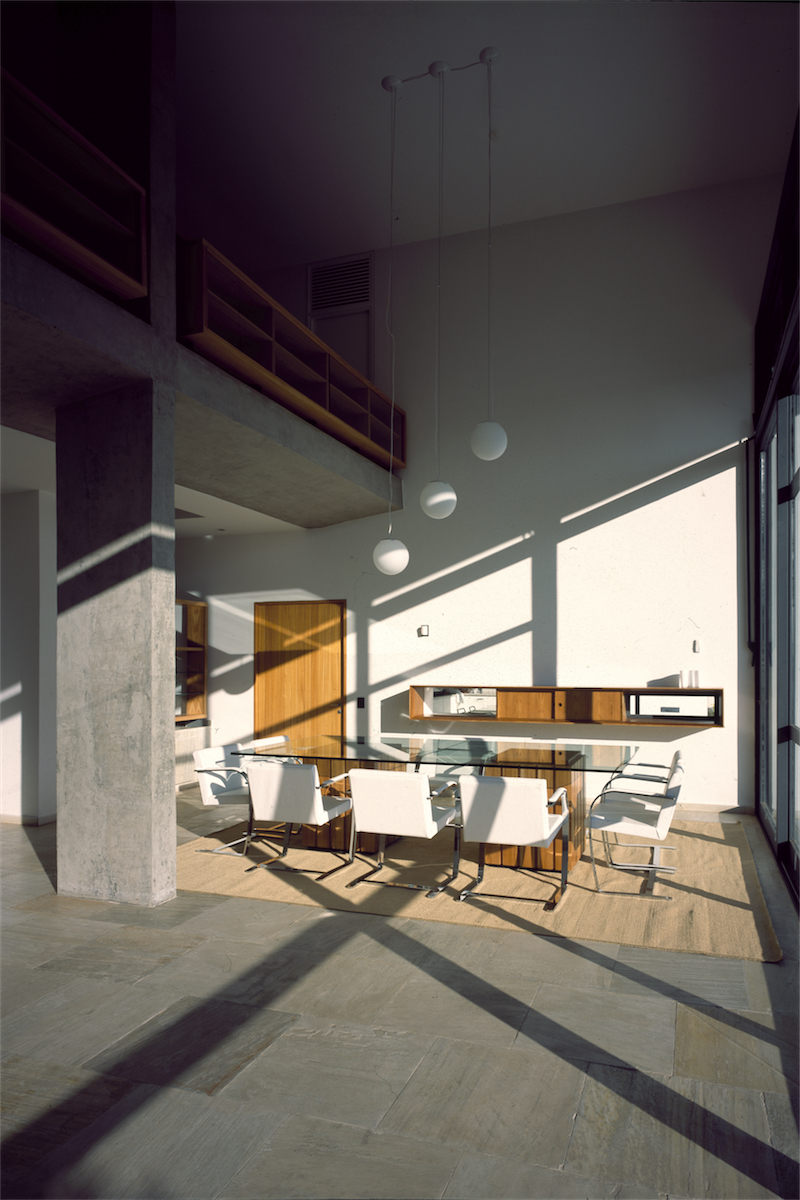 Thomas Deckker Architect: Magalhães House, Brasília
photograph © Michael Frantzis 2003
Windows
Large and small windows serve different purposes in the Magalhães House. The large windows extend the space of the house into the garden. The small windows establish specific scales and views.

Slot windows run continuously throughout the house, in walls and

estantes

[free-standing cupboards], at a constant eye level sitting down.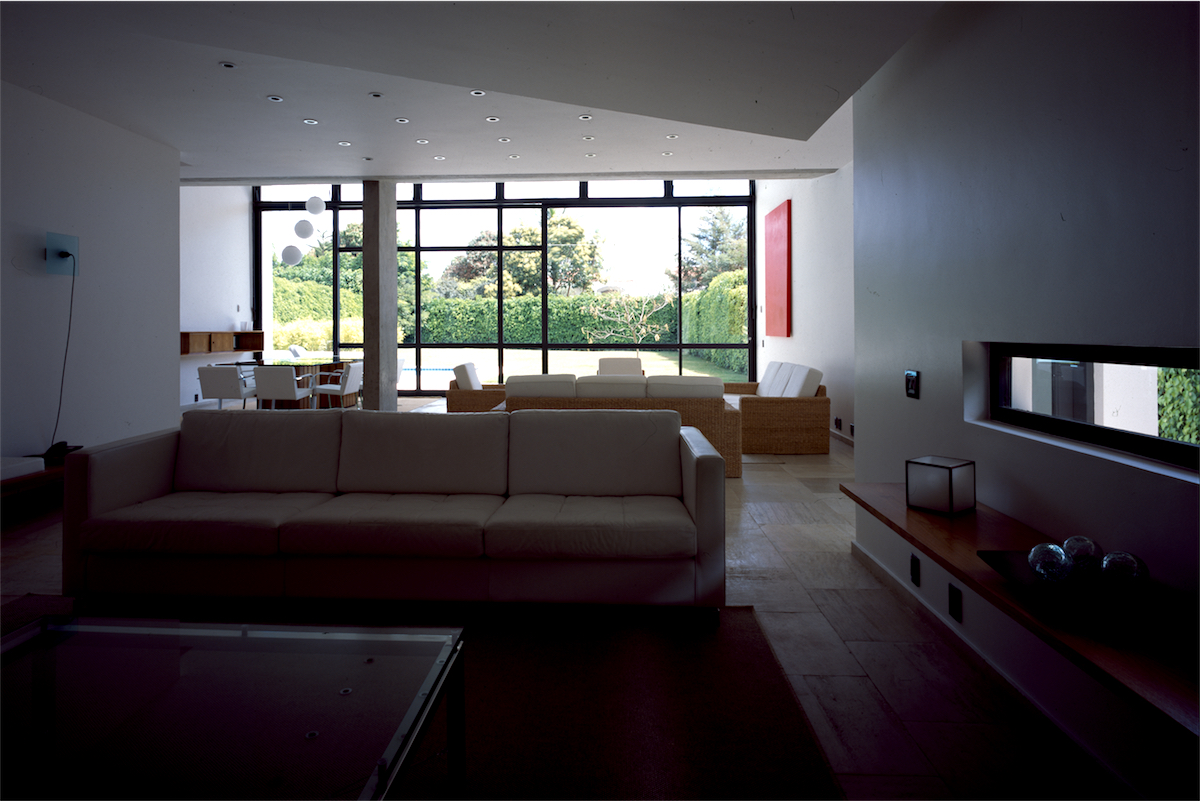 Thomas Deckker Architect: Magalhães House, Brasília
photograph © Michael Frantzis 2003
There are slot windows in the living room (on the left) to the kitchen and barbecue and (on the right) to the small lateral garden.
living room

estante

[free-standing cupboard] between study and sitting room on first floor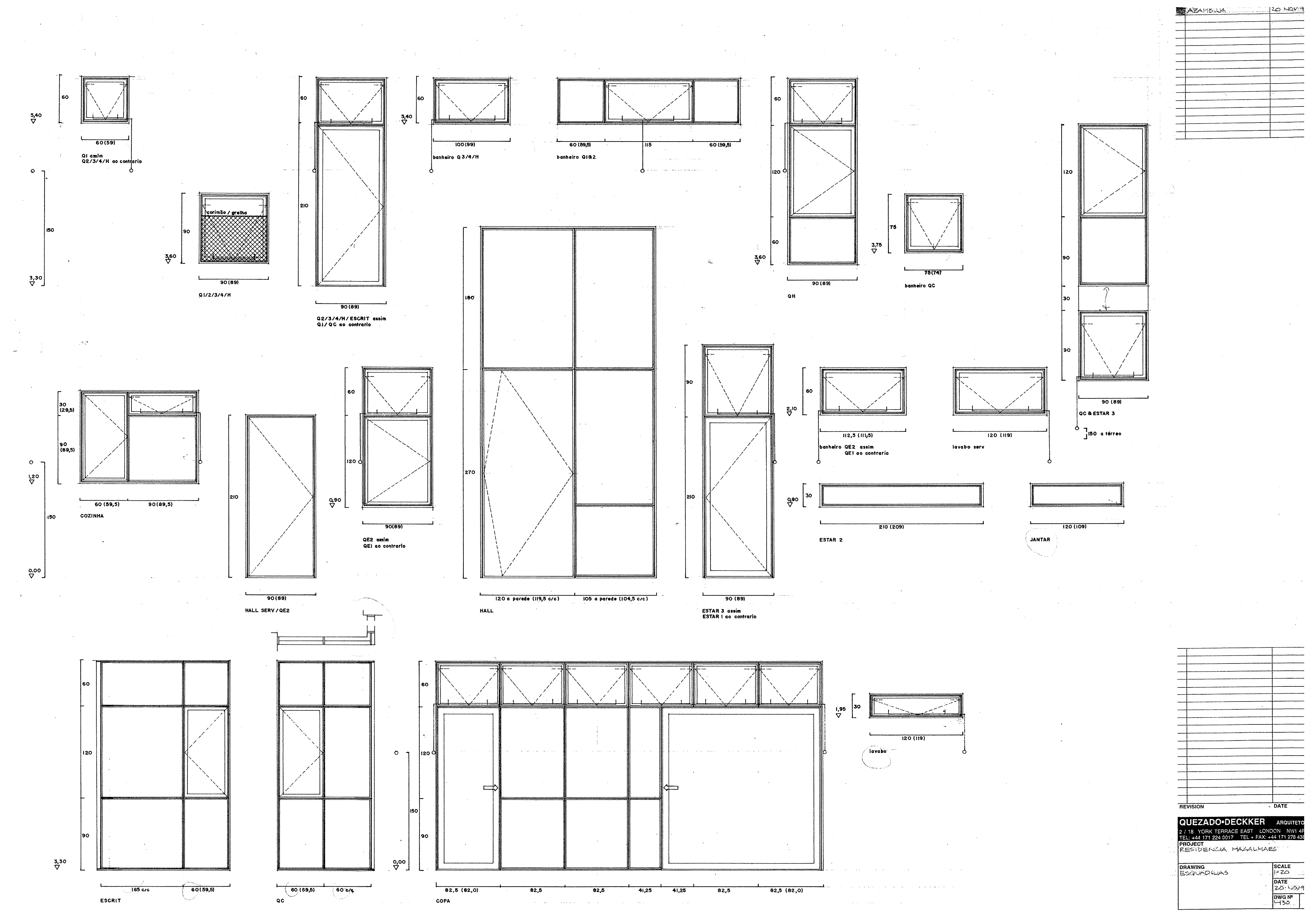 Thomas Deckker Architect: Magalhães House, Brasília
Design Drawing of Windows