architecture
---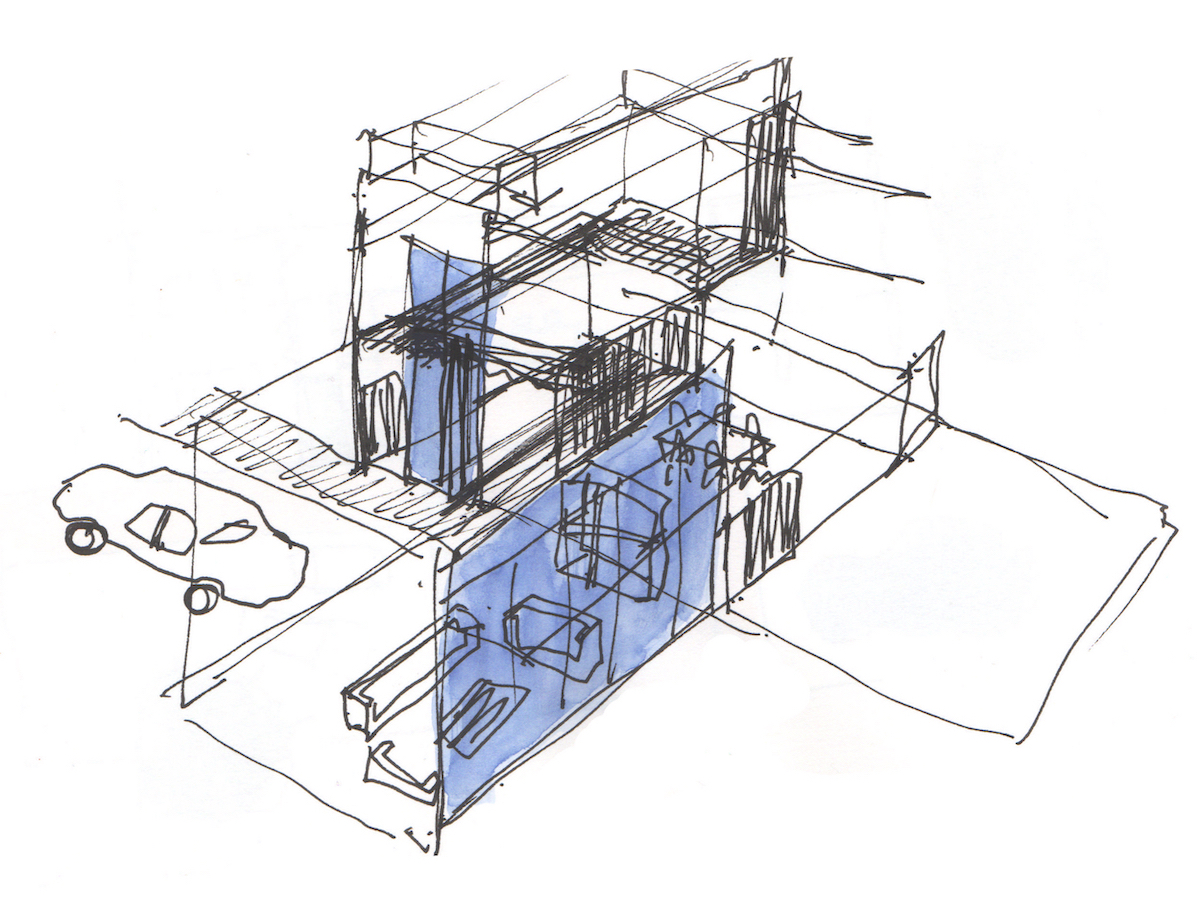 Standard House Types, Brasília
2020
---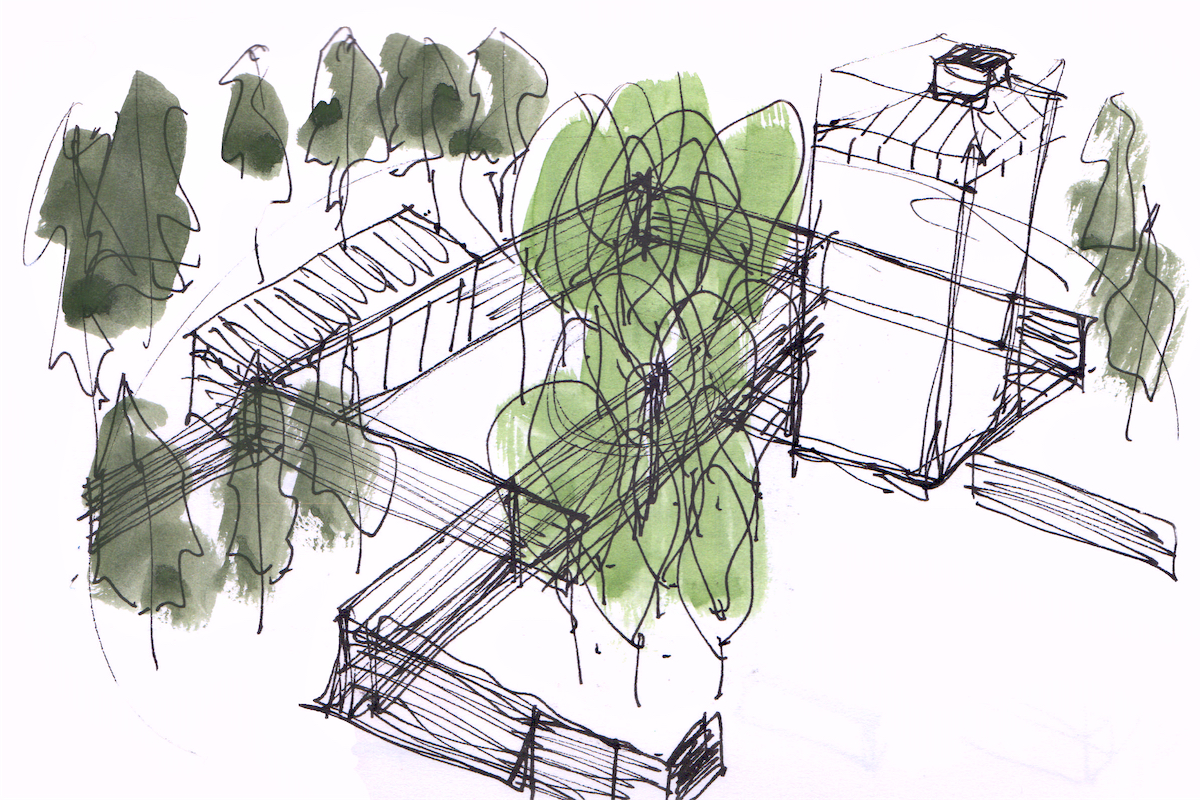 3 Tower House Projects
2018-20
---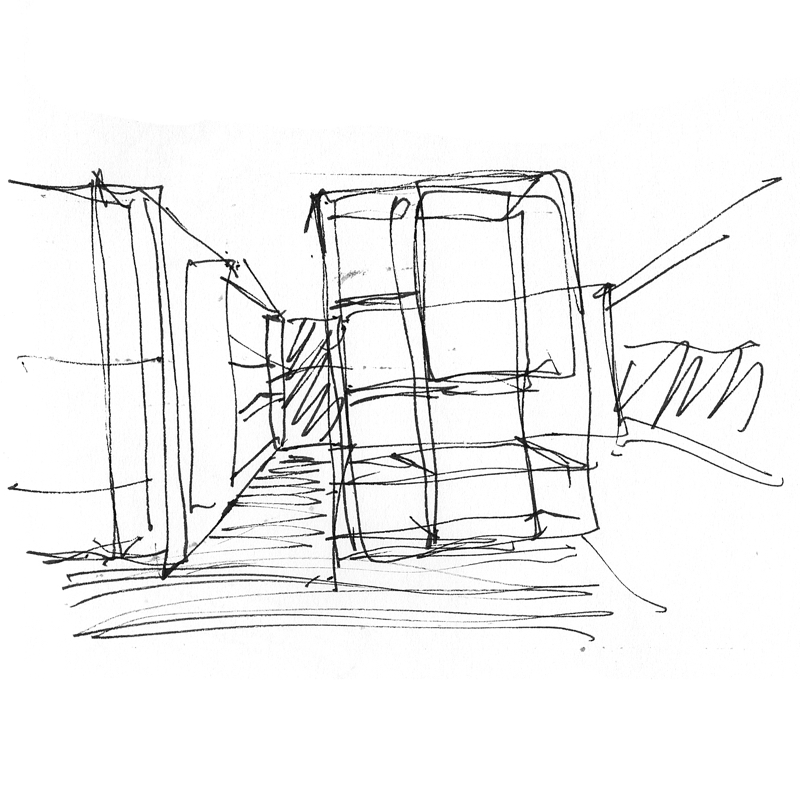 Some Nice Ideas for a Penthouse
2015
---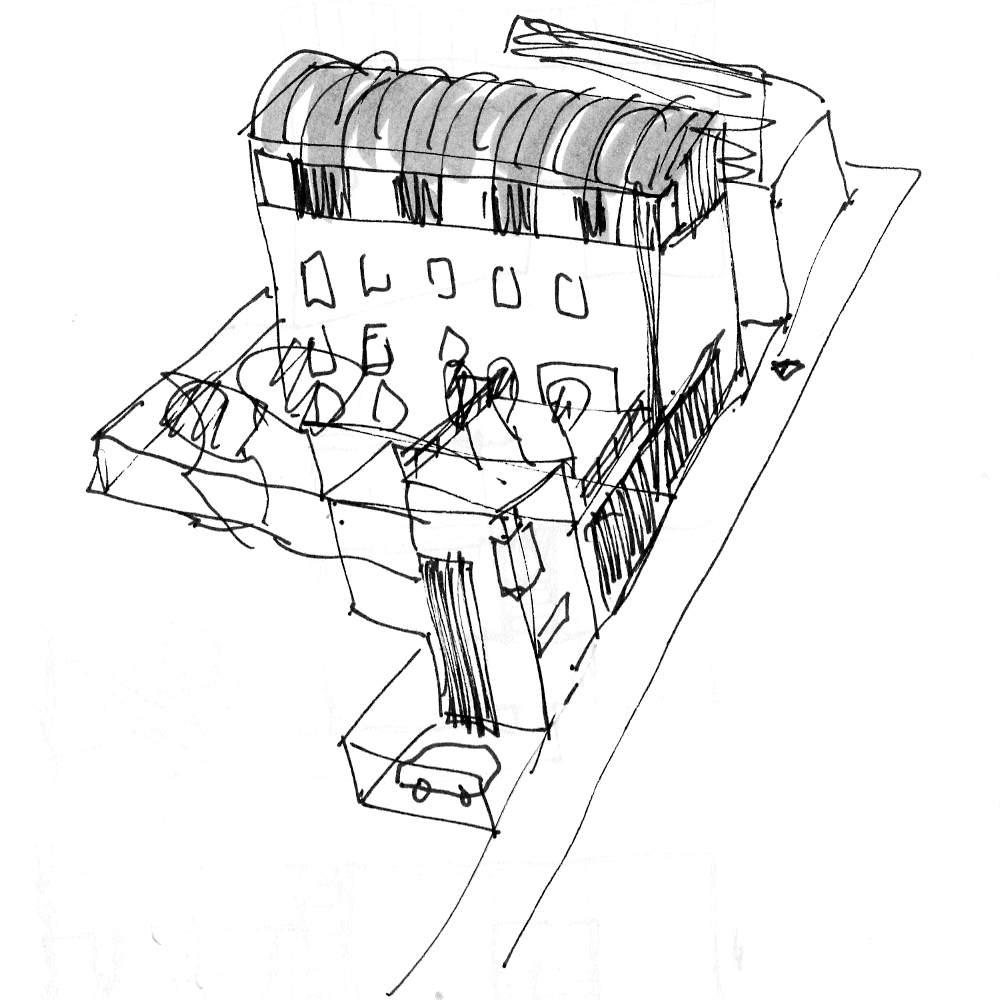 Some Nice Ideas for Dundee
2013
---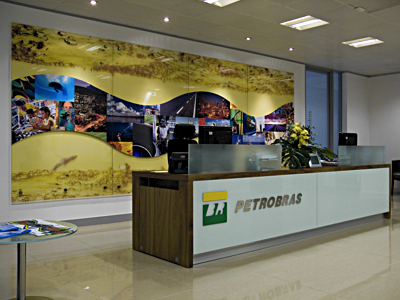 Offices for a Brazilian Company
London
2011-12
---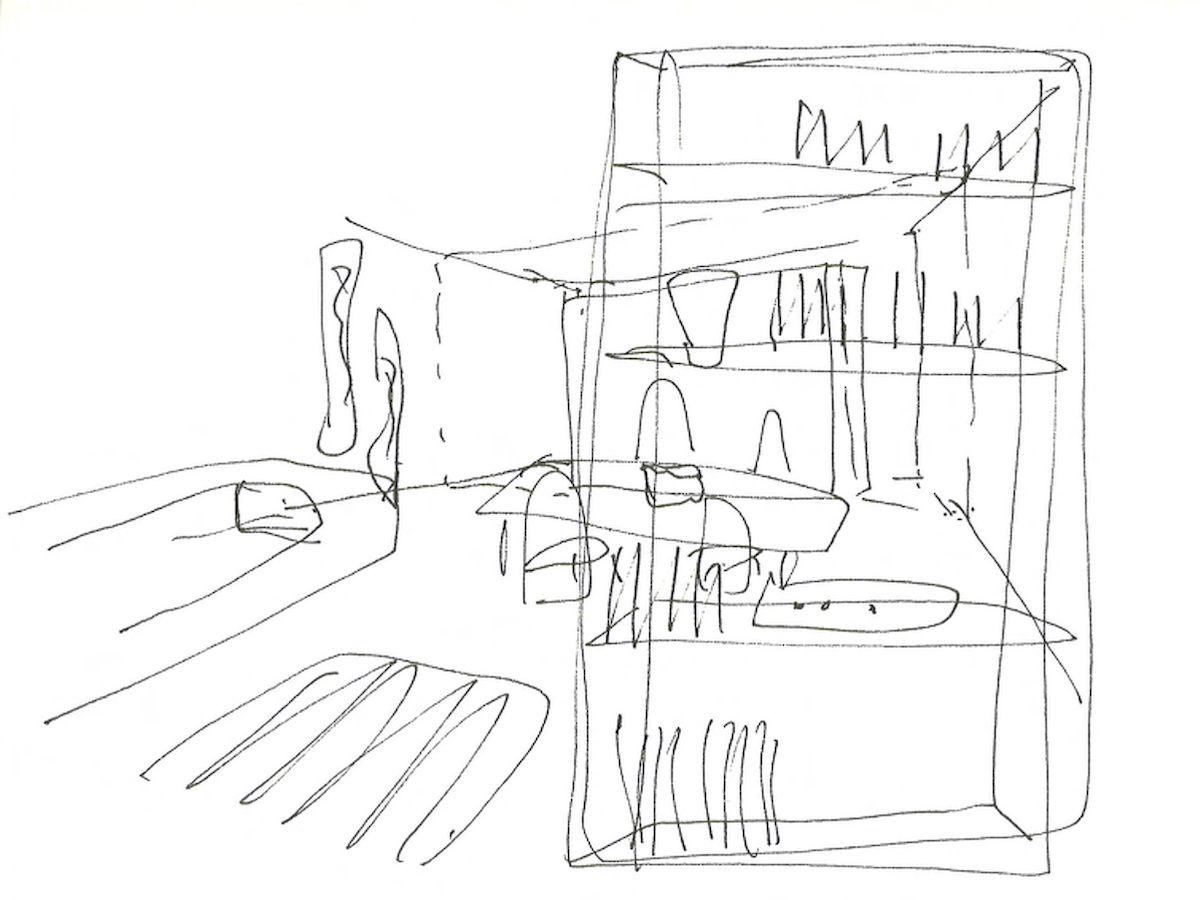 Duval Apartment Renovation
Brasília, Brazil
2009-10
---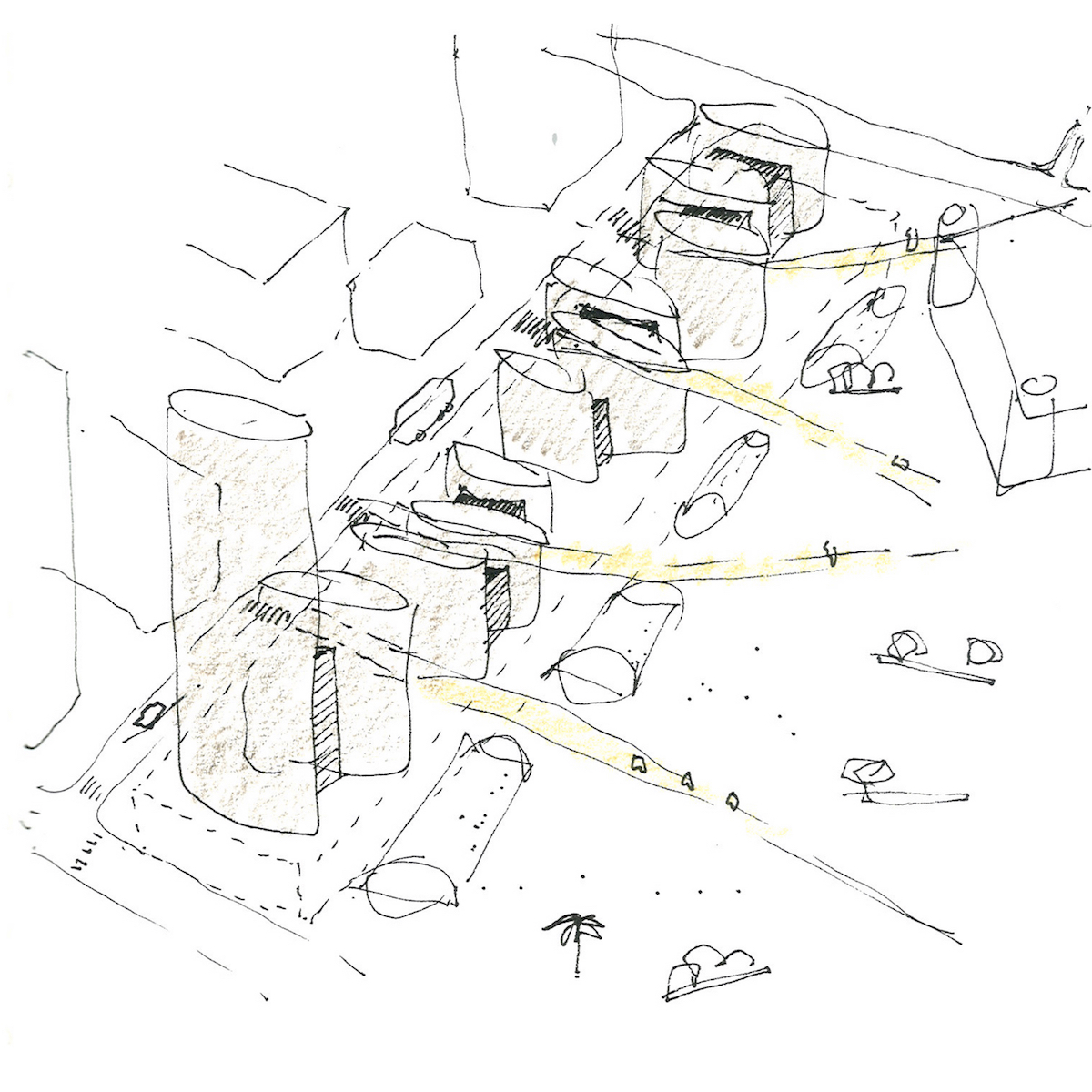 Some Nice Ideas for Abu Dhabi
2010
---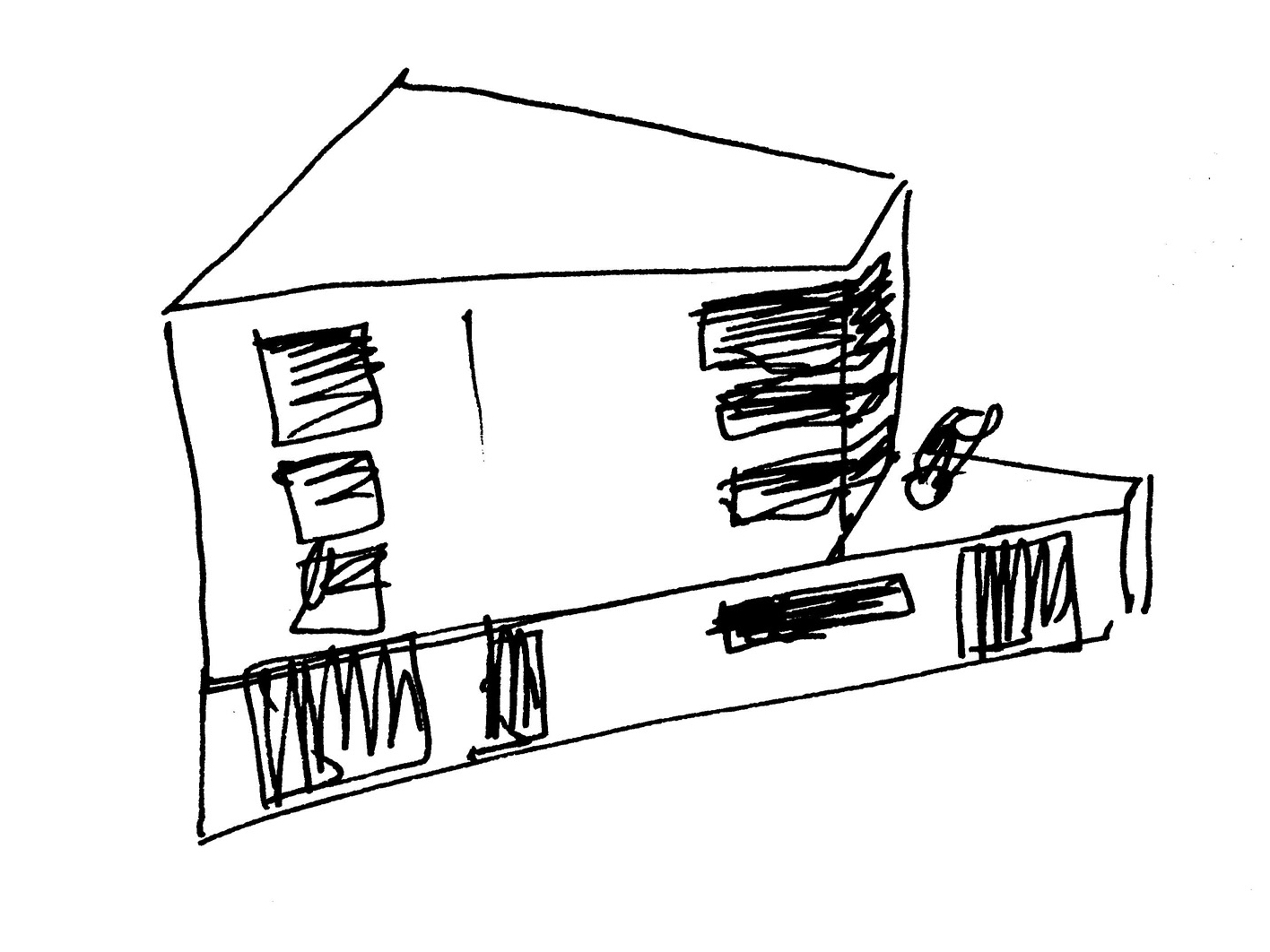 2 Development Studies
London
2004
---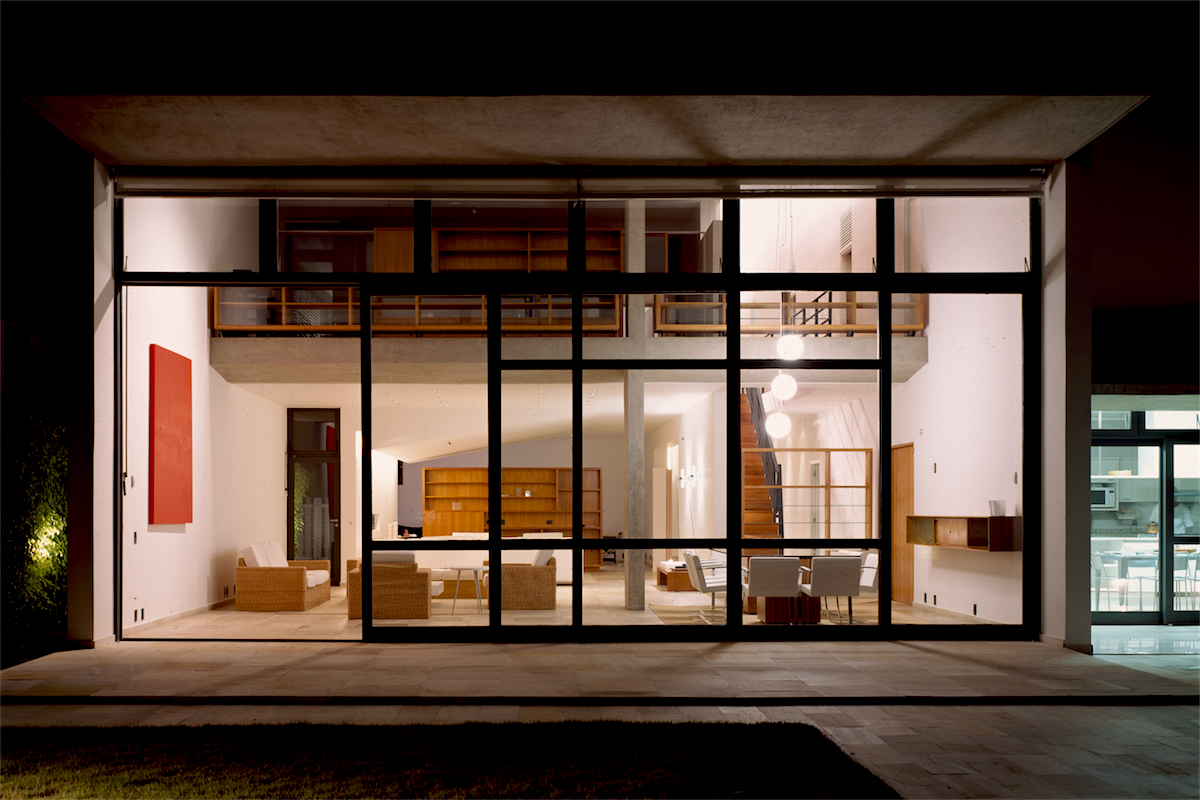 Magalhães House
QL18, Brasília, Brazil
1997 - 2001
---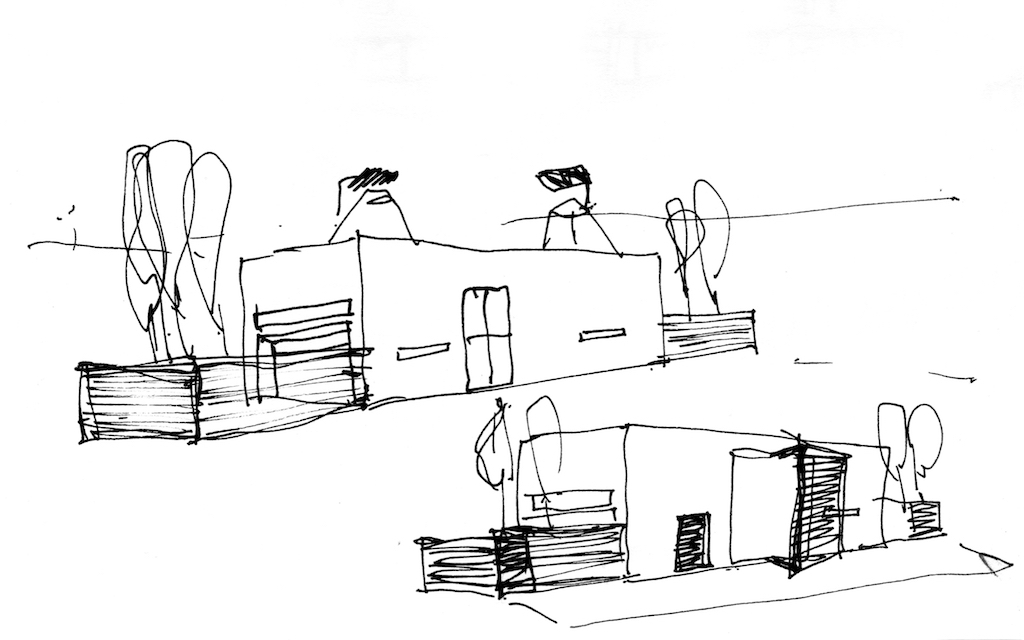 Moore House Project
Algarve, Portugal
1994-95
---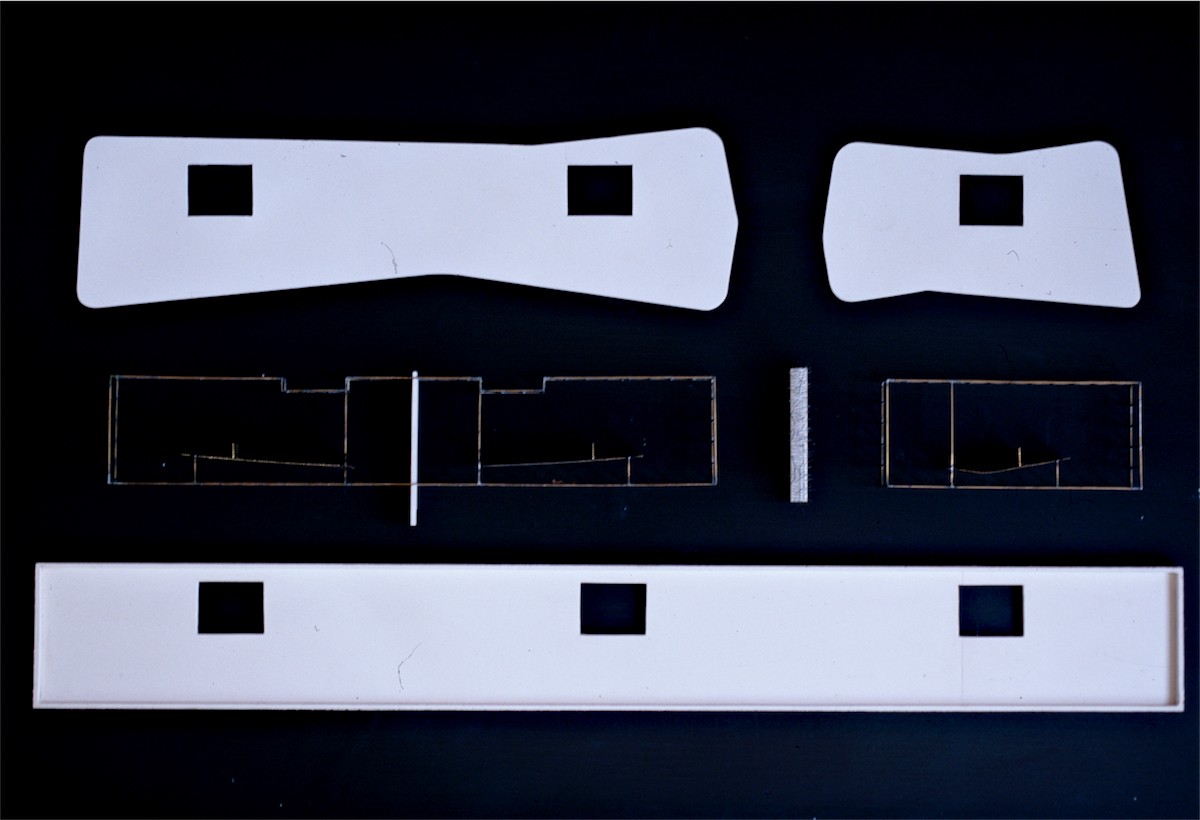 Superquadra

Penthouse Project
Brasília, Brazil
1993 - 2001
---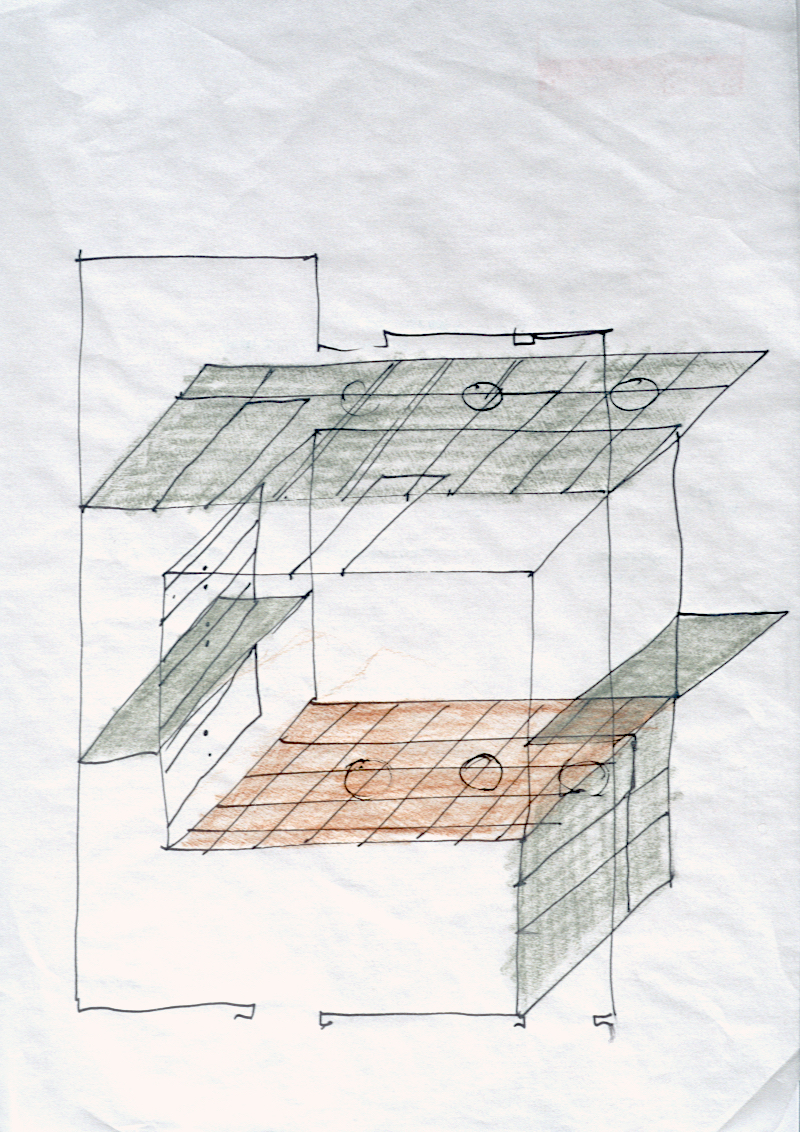 Clínica de Câncer, Brasília
SHLS, Brasília, Brazil
1995
---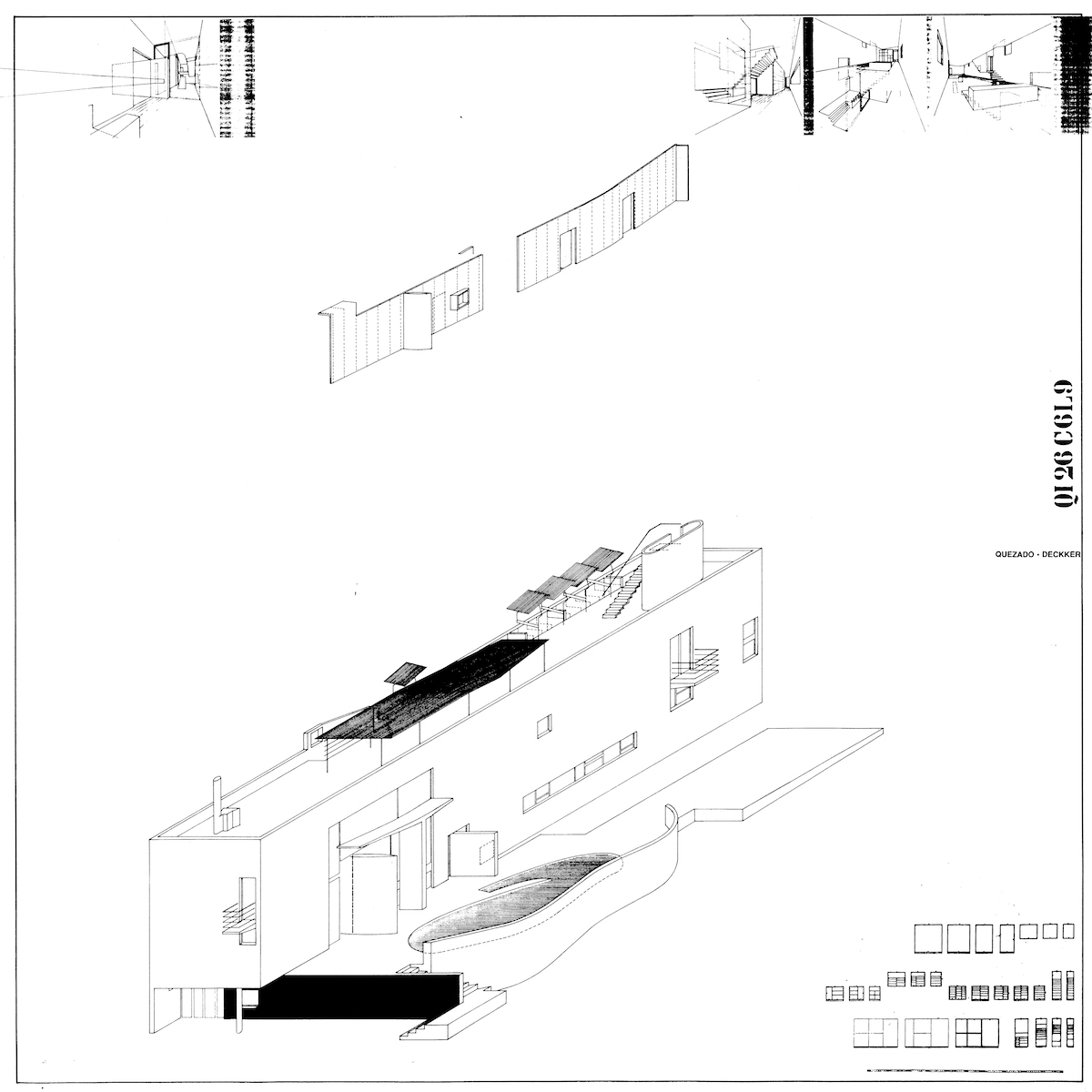 Magalhães Project
QI26, Brasília, Brazil
---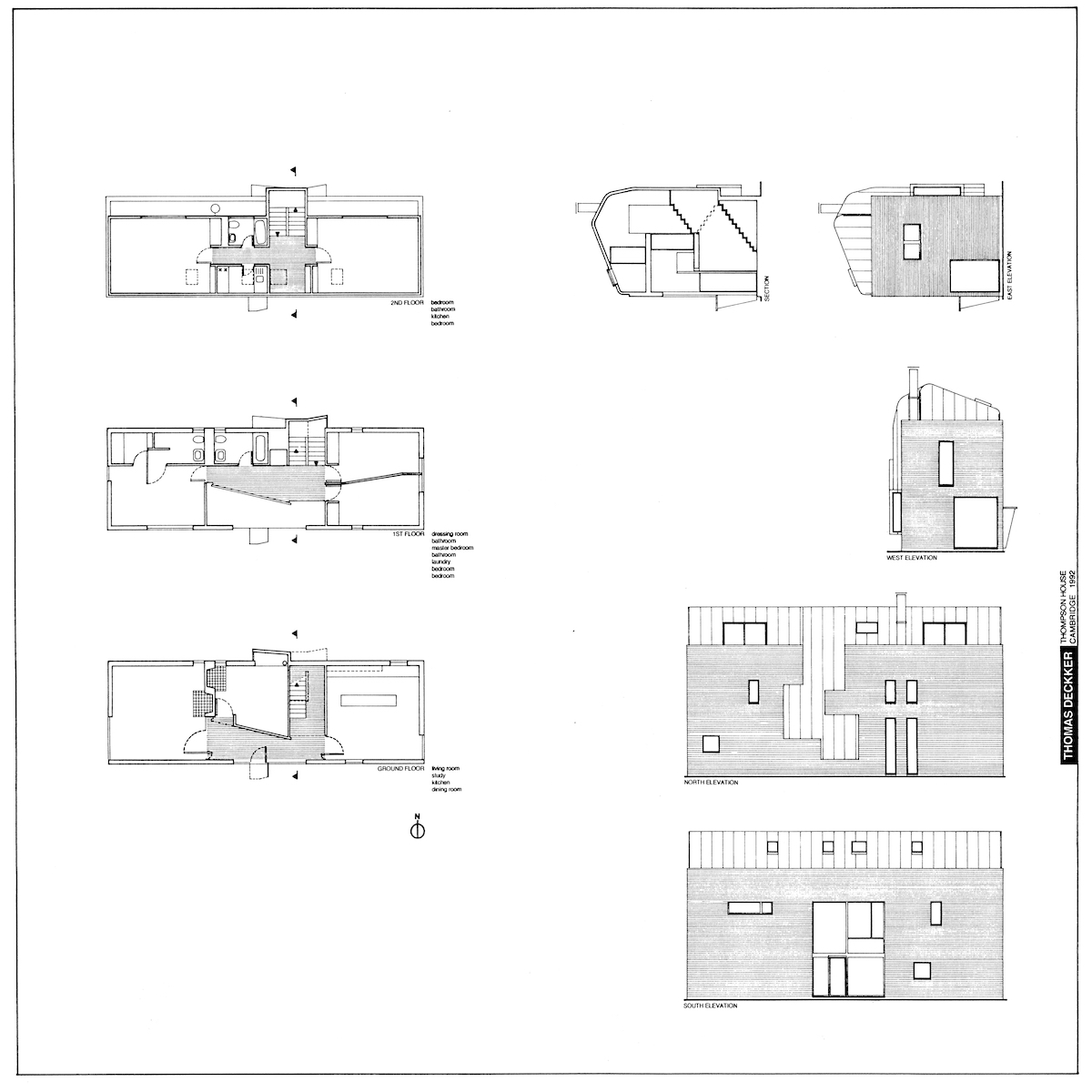 Thompson House Project
Cambridge, England
1992
---
3 Competition Entries for Brazil
1989-90
---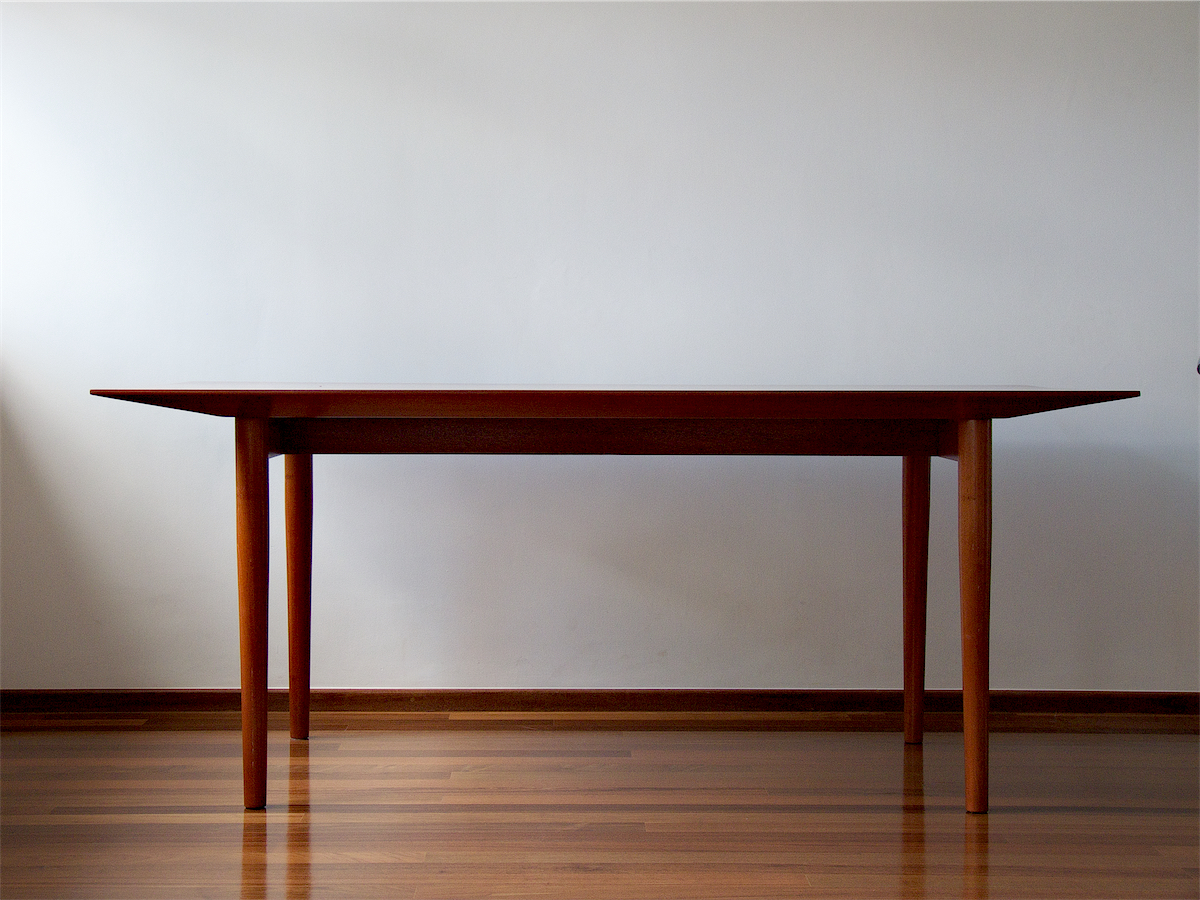 'Brasília' Table
1990
---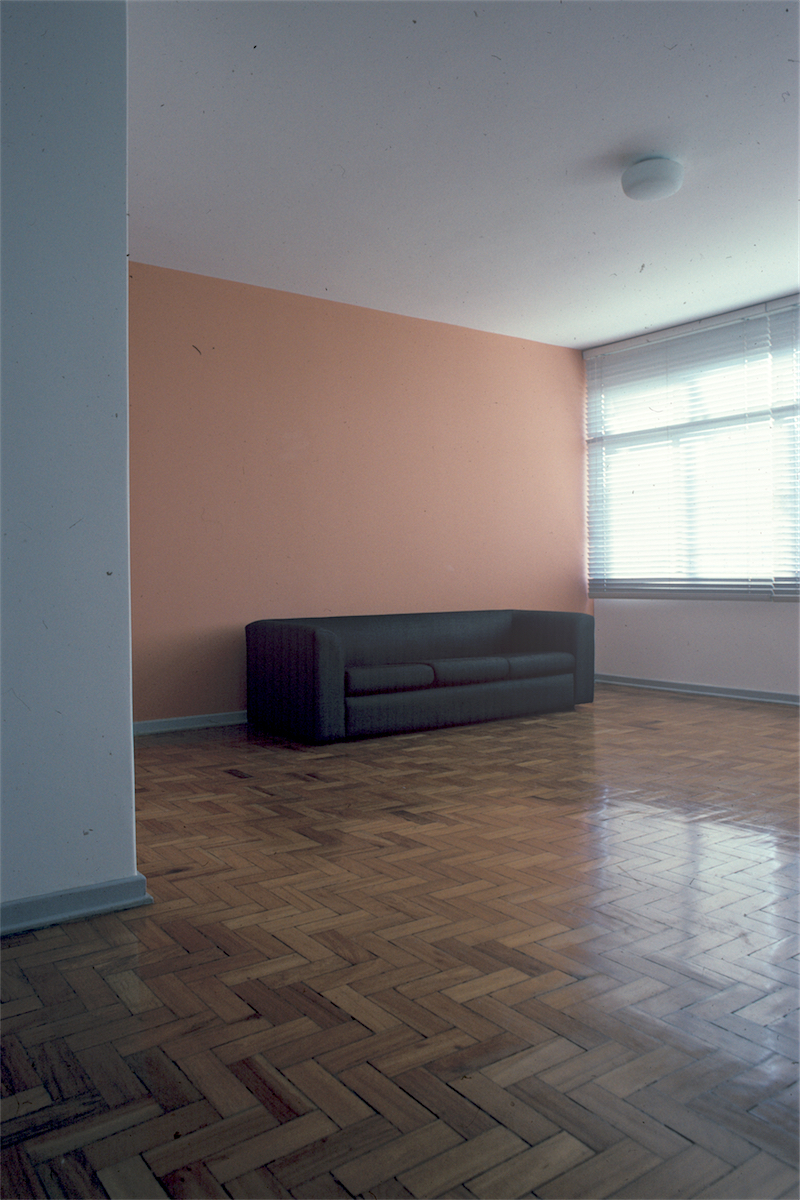 Soares Apartment Renovation
Brasília, Brazil
1987
---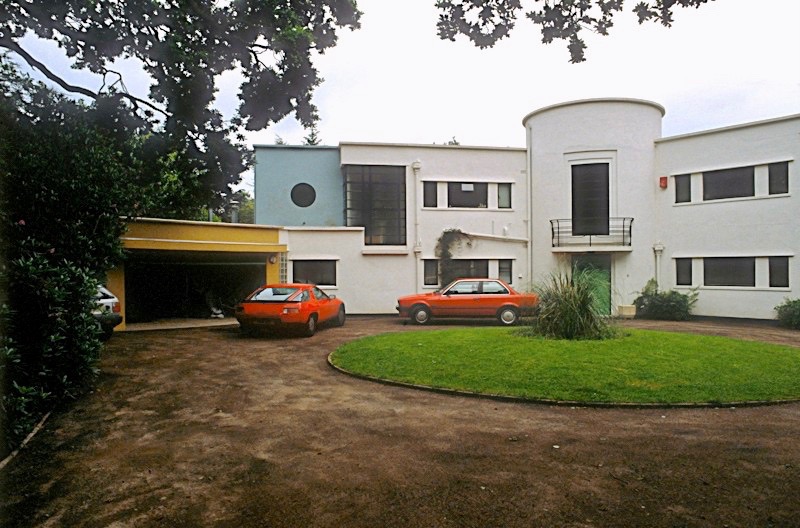 Moore House
Gerrards Cross, England
1984-87
---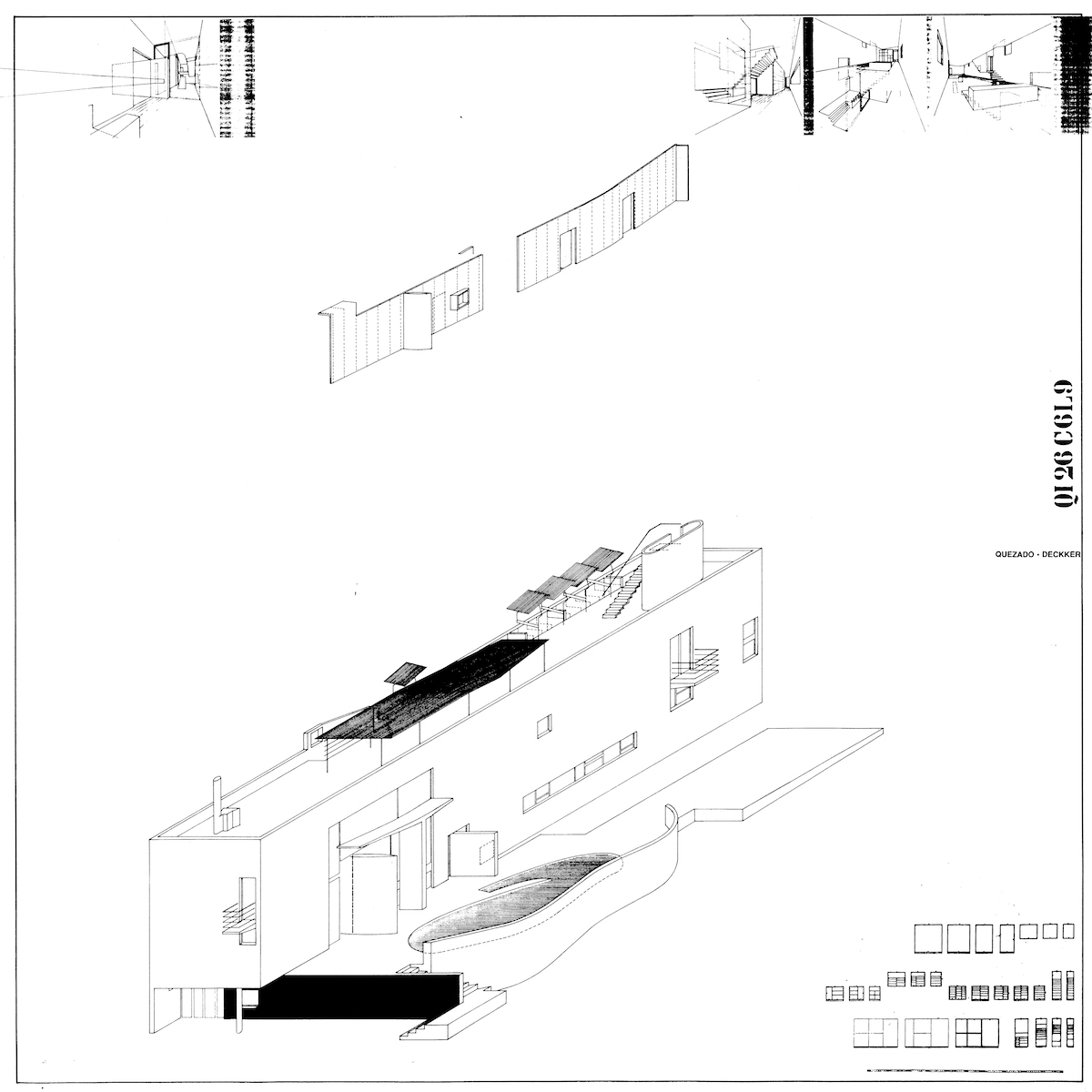 Thomas Deckker Architect
presentation drawing: axonometric
Magalhães Project
The first commission for the Magalhães House was on a steeply sloping site overlooking the lake and parliament buildings on the opposite shore.

The house was designed to make the most of this view without compromising its use as a family house. The lower floor contained a kitchen, garage and service quarters; the ground floor, an entrance hall and children's rooms; the first floor; the living room and parent's room; and on the roof a shaded terrace.

The central spine of the house was a wooden wall (top), later to be realised in the completed Magalhães House.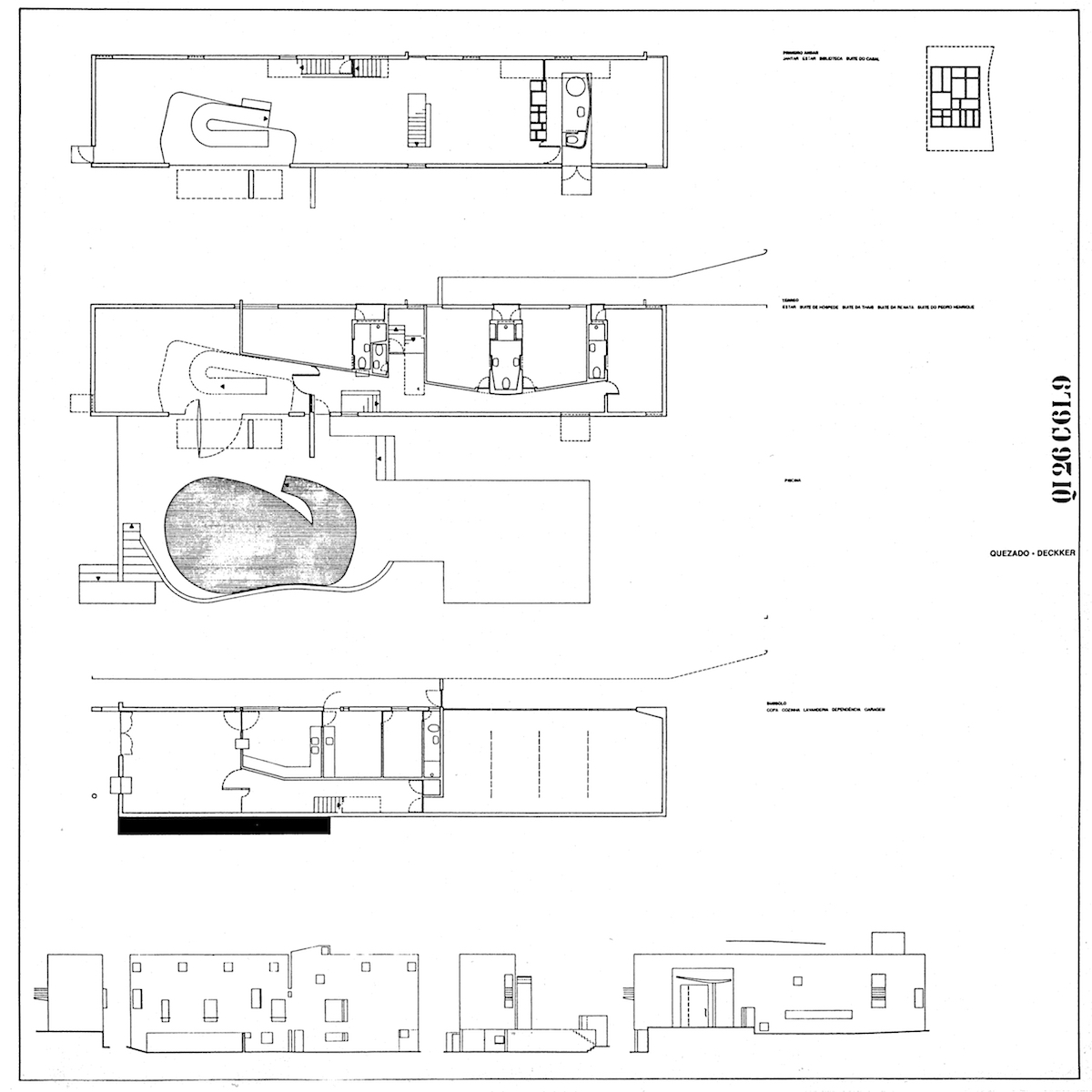 Thomas Deckker Architect
presentation drawing: floor plans