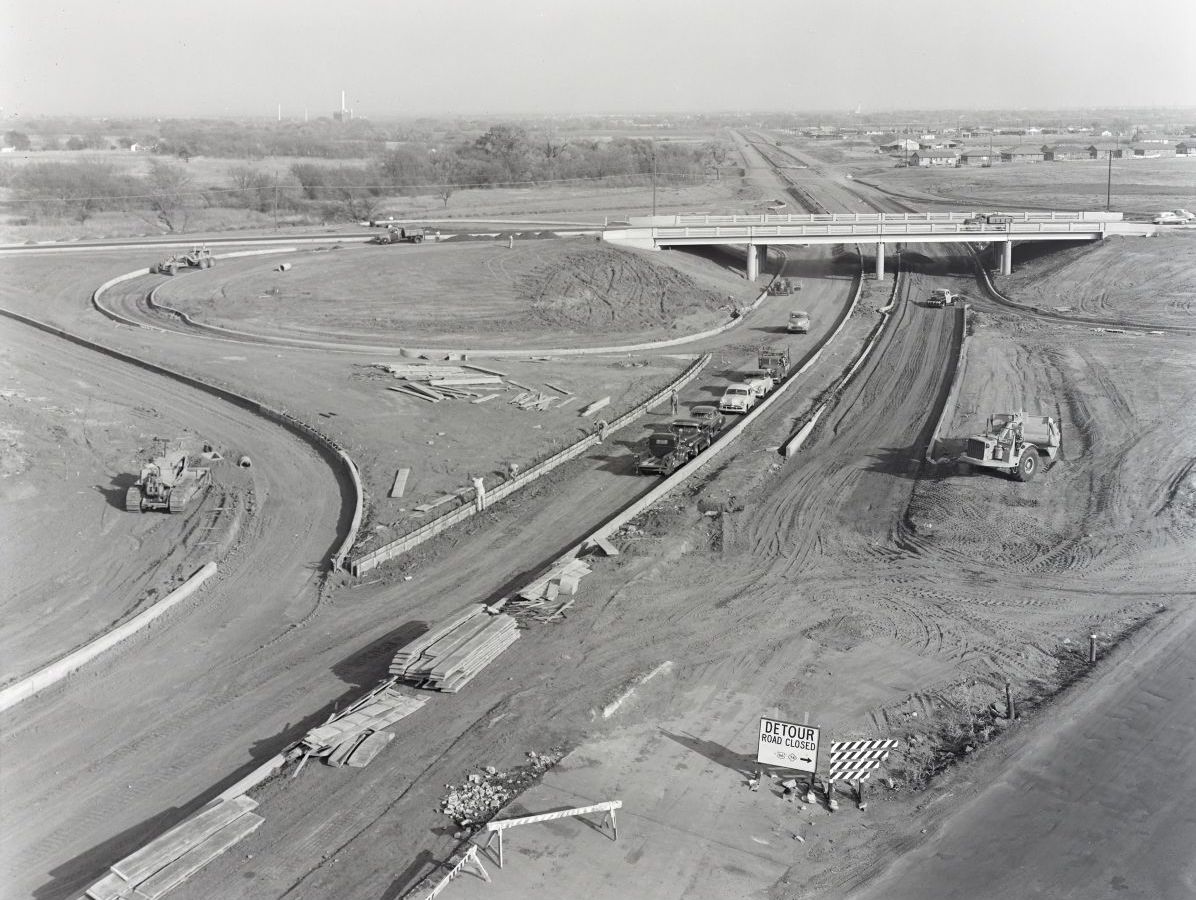 Highway Construction
© Caterpillar Archives
Landscape and Infrastructure
Growing up in a small town in northern Canada in the late 1960s, when there was substantial investment in infrastructure, I was aware how construction machinery could acquire both a public and a symbolic presence. Construction machinery could be seen both as heroic machines conquering the landscape in the prairies and as everyday objects that were sold in dealerships, like any other household necessity, in the city centre.

The extensive programme of road building opened up the prairies to easy travel. Highways seemed to represent and embody a new relationship between landscape and architecture, mediated through construction machinery. This was a novel aesthetic experience. The celebrated American artist Tony Smith broke into the unopened New Jersey Turnpike one night to experience the aesthetic of modern roads.

Of course the enthusiastic extension of highways and easy travel into city centres degraded them, as was later realised, but at the time highways seemed to bring only benefits. By the time I was aware of highways as a child the revolt against them was well underway - by Jane Jacobs among others.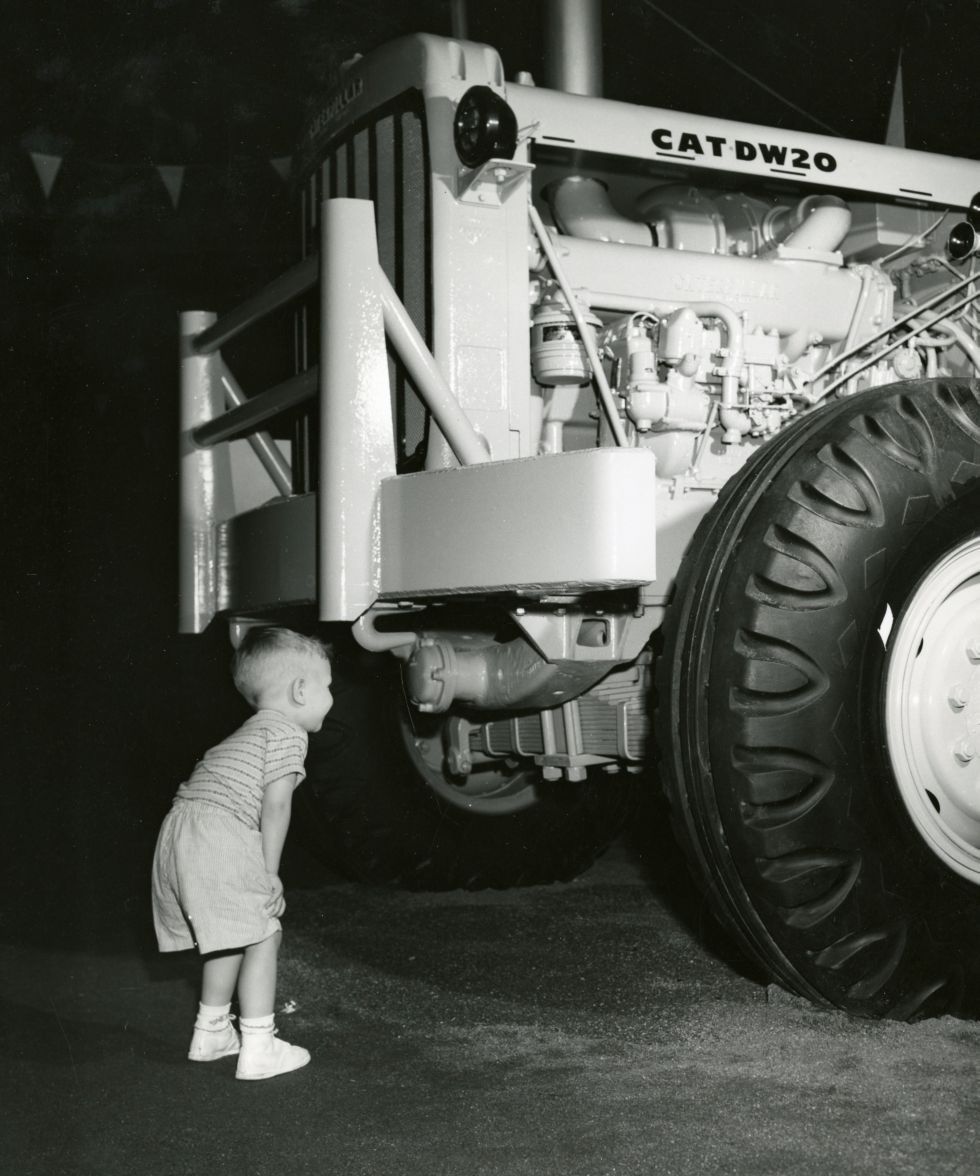 Promotional Photograph
© Caterpillar Archives
I have maintained a fascination for tractors but now think of them as being subject to weather and time, rather than as heroic.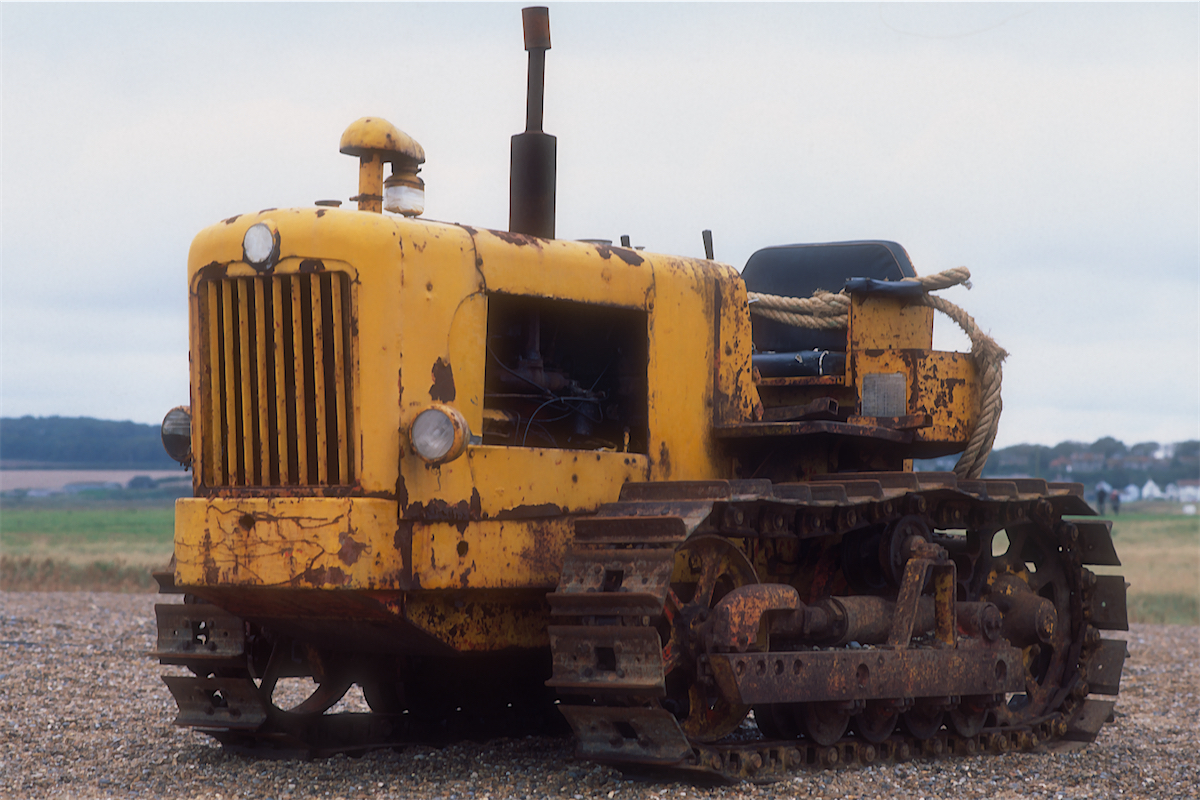 Tractor, Norfolk Coast
photo © Thomas Deckker 2018
Thomas Deckker
London 2020