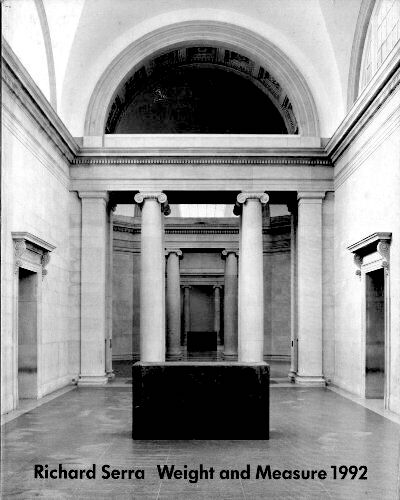 Richard Serra: Weight and Measure 1992
© Tate Gallery
Weight and Measure
Richard Serra's 'Weight and Measure' exhibition at the Tate Gallery in 1993 was a turning point - an epiphany - in my education as an architect (I was already qualified at that time and registered with the Architects Registation Board). I happened to hear Serra speak about his work at the opening of this exhibition and had a moment of epiphany about the relationship of form to context. The ability to organise space among a group of objects and to relate an object to its site is, I believe, a fundamental part of architecture.

Serra told an amusing story that, I believe, distinguishes artists and architects. The solid cast steel objects in 'Weight and Measure' were too heavy for the gallery floors, and the Tate asked him if he could make the objects hollow. He refused, and the Tate subsequently had to reinforce the gallery floors substantially. This attitude seems to distinguish artists and architects, as, in my experience, architects would immediately acquiesce to such a request. Fortunate indeed is the architect who can resist such calls.

Serra's talk, and his attitude, gave me the confidence to establish a firm direction for my Degree Unit at the University of East London, when we immediately engaged in studies and design projects relating objects to themselves and to their sites, and later in my Year 4 Design Research Unit: Landscape:Architecture at the University of Dundee, where, freed from any functional necessities, we happily played with form and space. In fact the aesthetic of form and space can be found in the real world, as I discovered at Rhodes Welding outside Lamesa, Texas.
Richard Serra: Every Which Way, 2015
© Richard Serra. Photograph by Christian Mascaro. Courtesy Gagosian Gallery.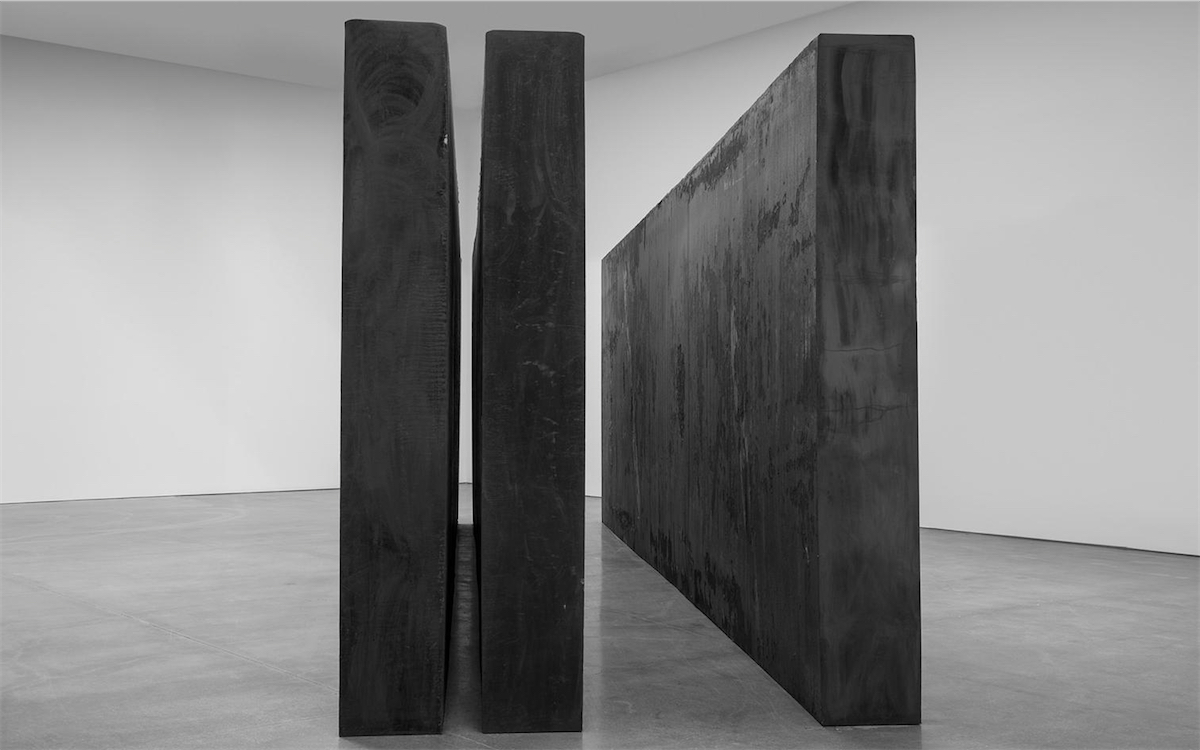 Richard Serra: Through, 2015
© Richard Serra. Photograph by Christian Mascaro. Courtesy Gagosian Gallery.
I hold an unfortunate cognitive dissonance in that, on one hand I appreciate Serra's work as studies of space and form but on the other, I know that he is an extremely successful navigator and beneficiary of the contemporary gallery system. I love seeing Serra's work in galleries, but his public work in urban settings, such as in Broadgate, looks as corporate as the buildings around it. This is doubtless because of what Robert Hughes, in 'On Art and Money' (published in the New York Review of Books in 1984 and in Nothing If Not Critical: Selected Essays on Art and Artists in 1992) called the 'commodification of the art market':
I think that the whole relationship between art and money shifted so greatly after the Second World War — really, after 1960 — that our way of perceiving art in its social relations (what we expect from it, how we approach it, what we think it is good for, how we use it) has been deeply, if not always consciously, changed. What we are seeing, in the last years of the twentieth century, is a kind of environmental breakdown in the art world. It is caused, as breakdowns customarily are, by a combination of shrinking resources and exploding population. And the cultural pressures it has set up have altered our relationship to all art in a way that our fathers — or even our younger selves — could not have imagined or predicted.
This commodification seems to have removed any public role from Serra's works.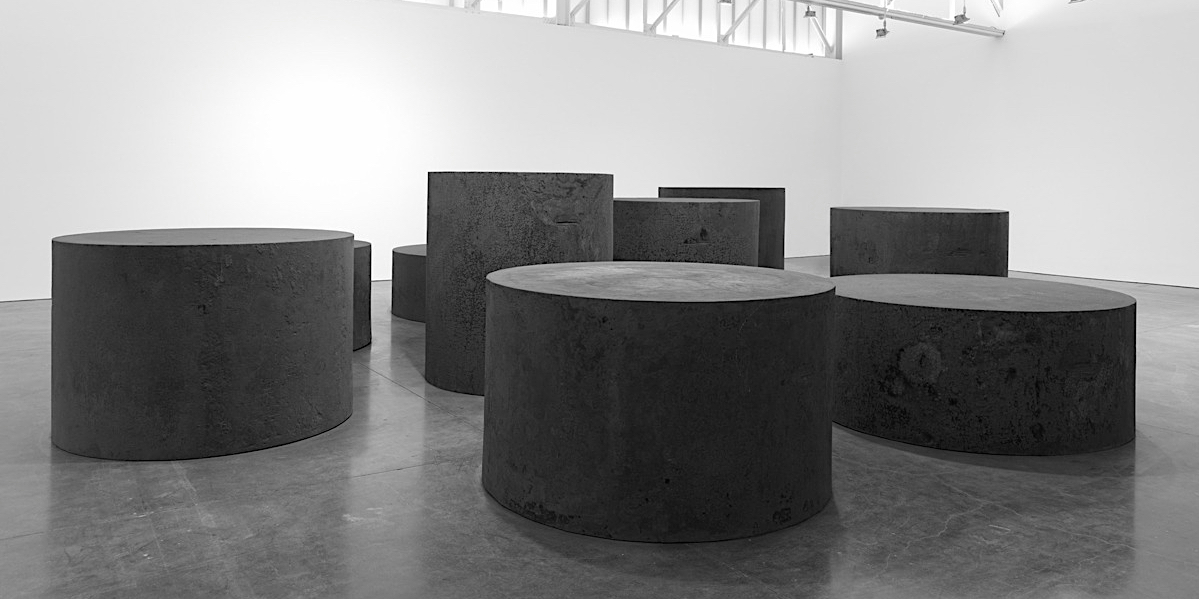 Richard Serra: Forged Rounds, 2019
© Richard Serra. Photograph by Christian Mascaro. Courtesy Gagosian Gallery.
Richard Serra exhibits drawings and objects frequently. His work may be see at the Gagosian Gallery.
Thomas Deckker
London 2020