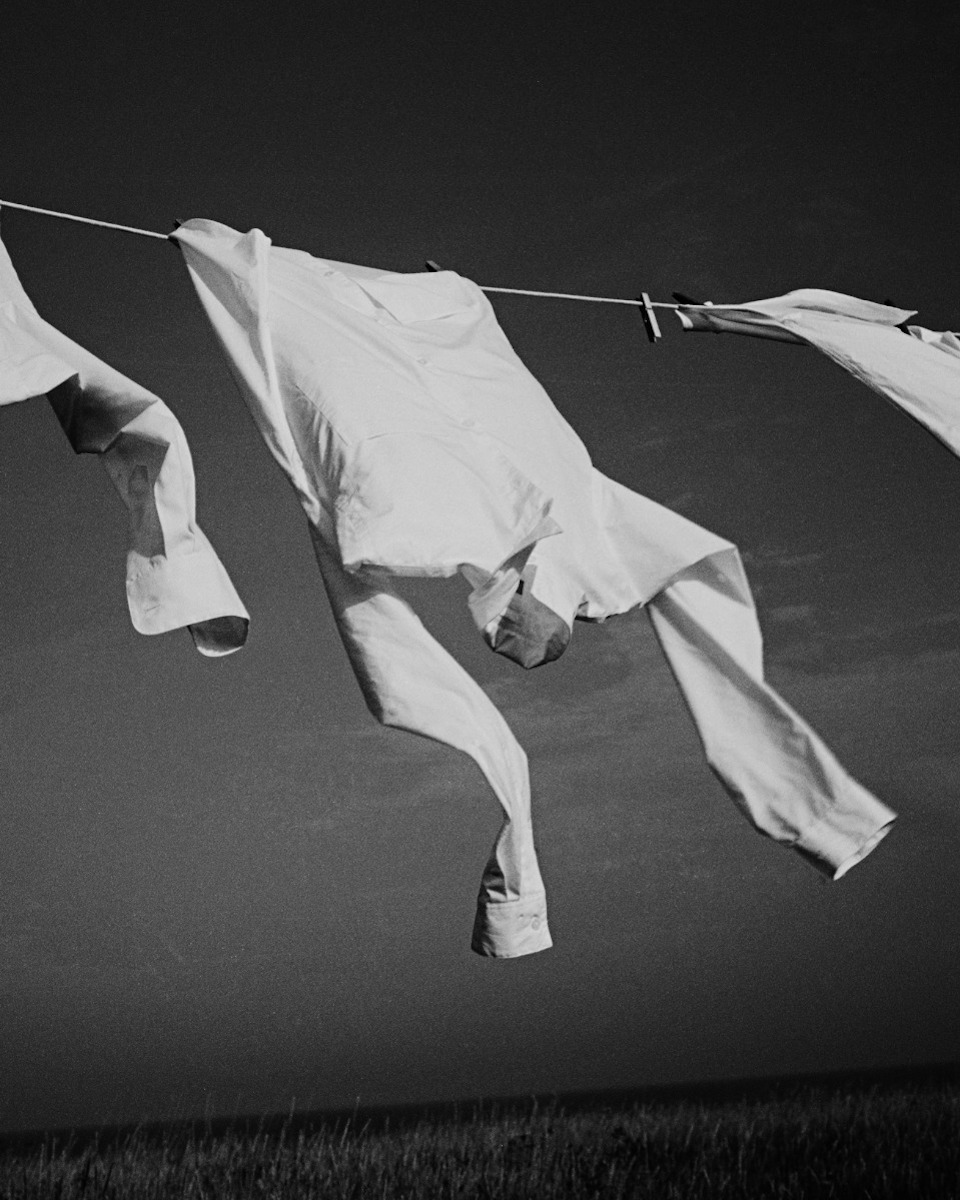 Margaret Howell: Campaign 2020
© Margaret Howell photo Jack Davison
Margaret Howell
The architect Adolf Loos, practising in Vienna during one of the most artistically fertile periods of European architecture - the decades before WWI - made a profound observation on dress: clothes should be designed and made for the purpose (that includes beauty, status and ceremony as well as use) for which they were they were intended, not follow fashion with trivial decoration. His ideal mens' clothes were those made by master tailors in Saville Row, who perfected functional clothes, such as the Norfolk Jacket, through craftsmanship in cutting and sewing in supreme quality cloth. These clothes, as they were worn for a function and suited that function, did not need to change every season, but continued year after year with minimal variations.

Since the ready-to-wear revolution in the 1960s, these ideals of form and function have been overwhelmed by cheap materials and commercialised fashion. One of the few who resisted this trend, Margaret Howell, is, without doubt, one of the most serious clothes designers today. She strikes a balance, in her clothes, between function and subtle variations in design that respond to moods and interests. Beyond designing, she celebrates the role of craft in materials and workmanship. Her workshop is in Edmonton, a north London suburb; this part of London is developing - or more likely re-emerging - as a centre of the quality rag trade (such as the celebrated denim workshop Blackhorse Lane Ateliers in Walthamstow). She sponsors and collaborates with equally outstanding designers and craftspeople: at the moment 'Paul and Marjorie Abbatt: Pioneers of the Modern Toy in Britain' (with a catalogue written by Alan Powers and published by Design for Today); other collaborators include John Smedley, Barbour, Anglepoise and Ercol.

Margaret Howell says of herself:
I think of myself as a hands-on designer. For me make is integral to my design philosophy. It is crucial how a piece of clothing feels when worn. I've always wanted clothes to be the way I drew them – relaxed and lived in, a natural look. I find men's clothes interesting in their structure, feel and functionality. I started by designing men's clothes, and then found that women wanted them...

I enjoy pulling these threads of British tradition, quality and skill together in clothes that are meant to be worn in the real world, where good design is about living with thoughtful style.
The Margaret Howell shop may be found here.

For the avoidance of doubt, this article is my opinion only, and I have received no sponsorship or other consideration.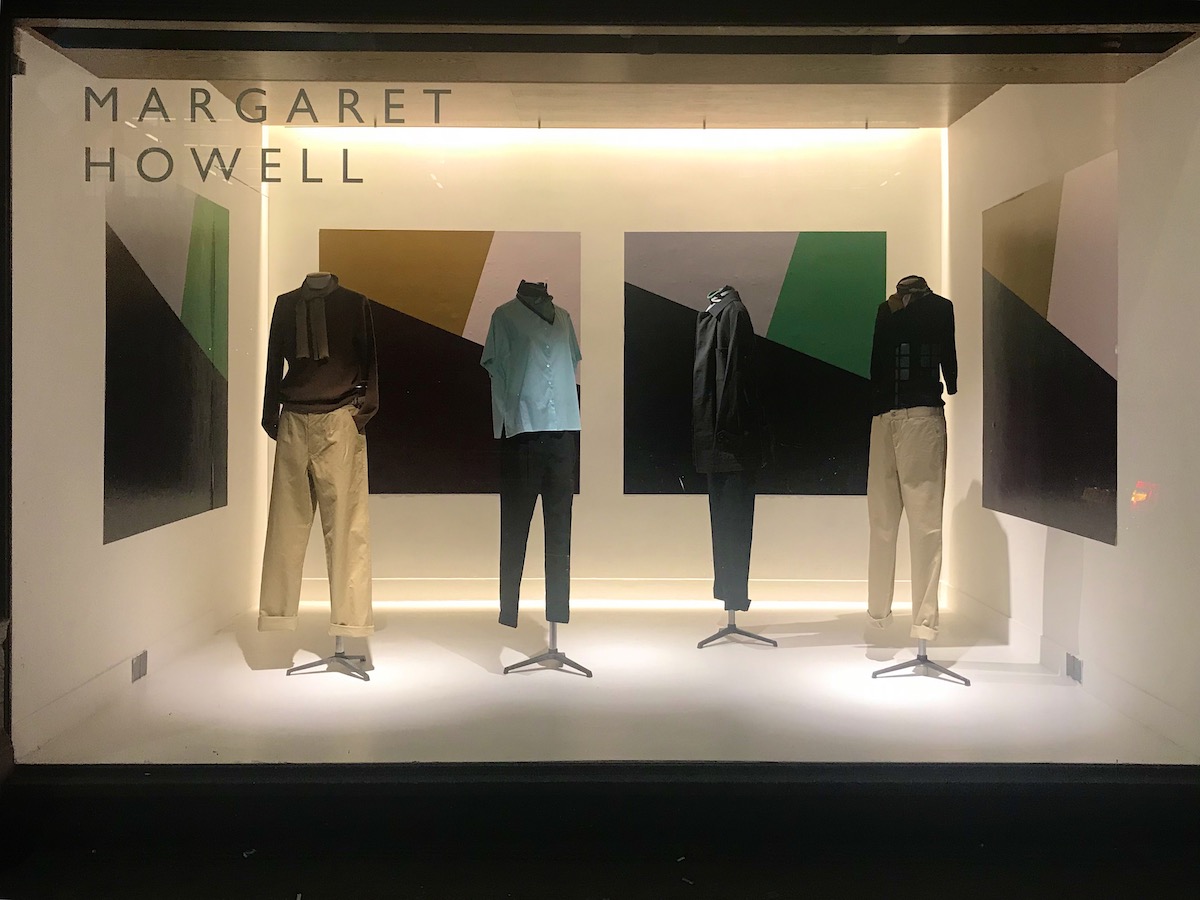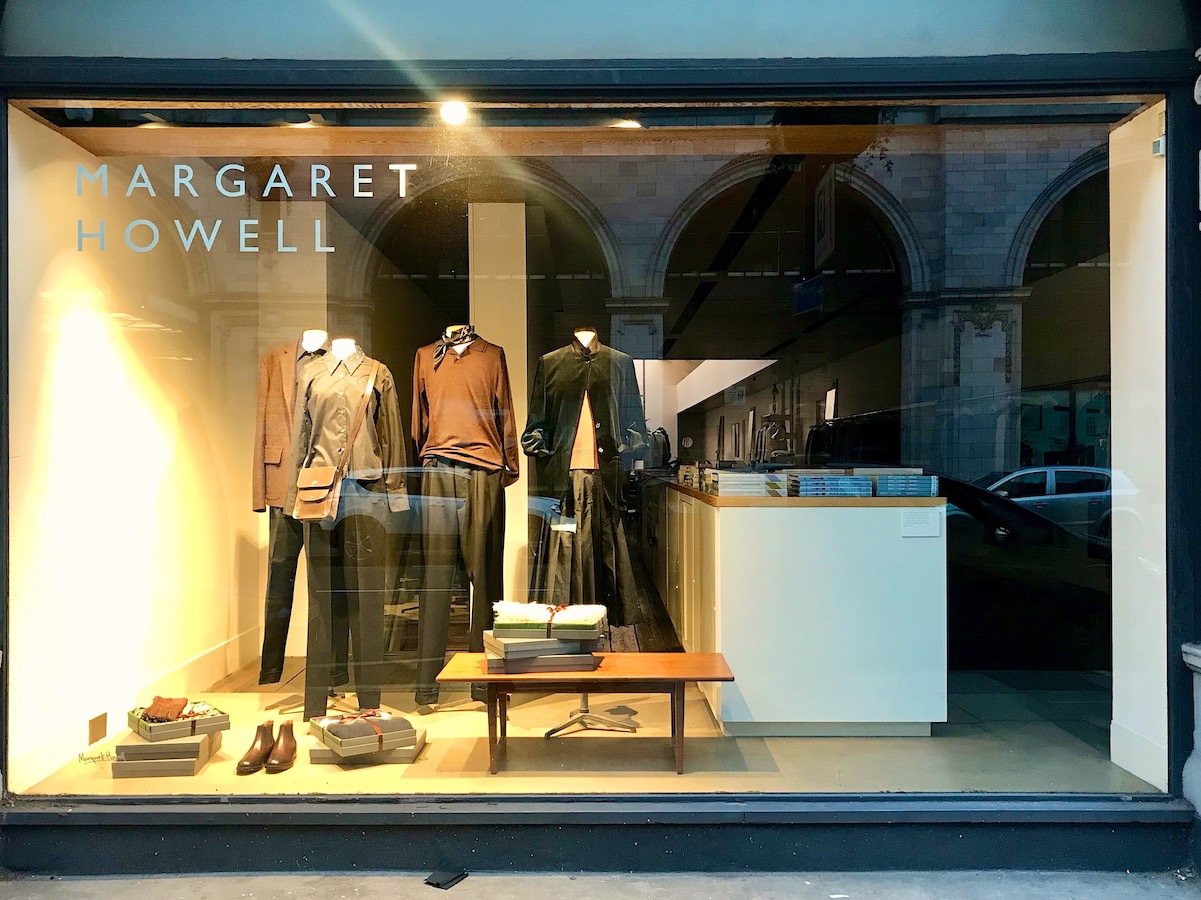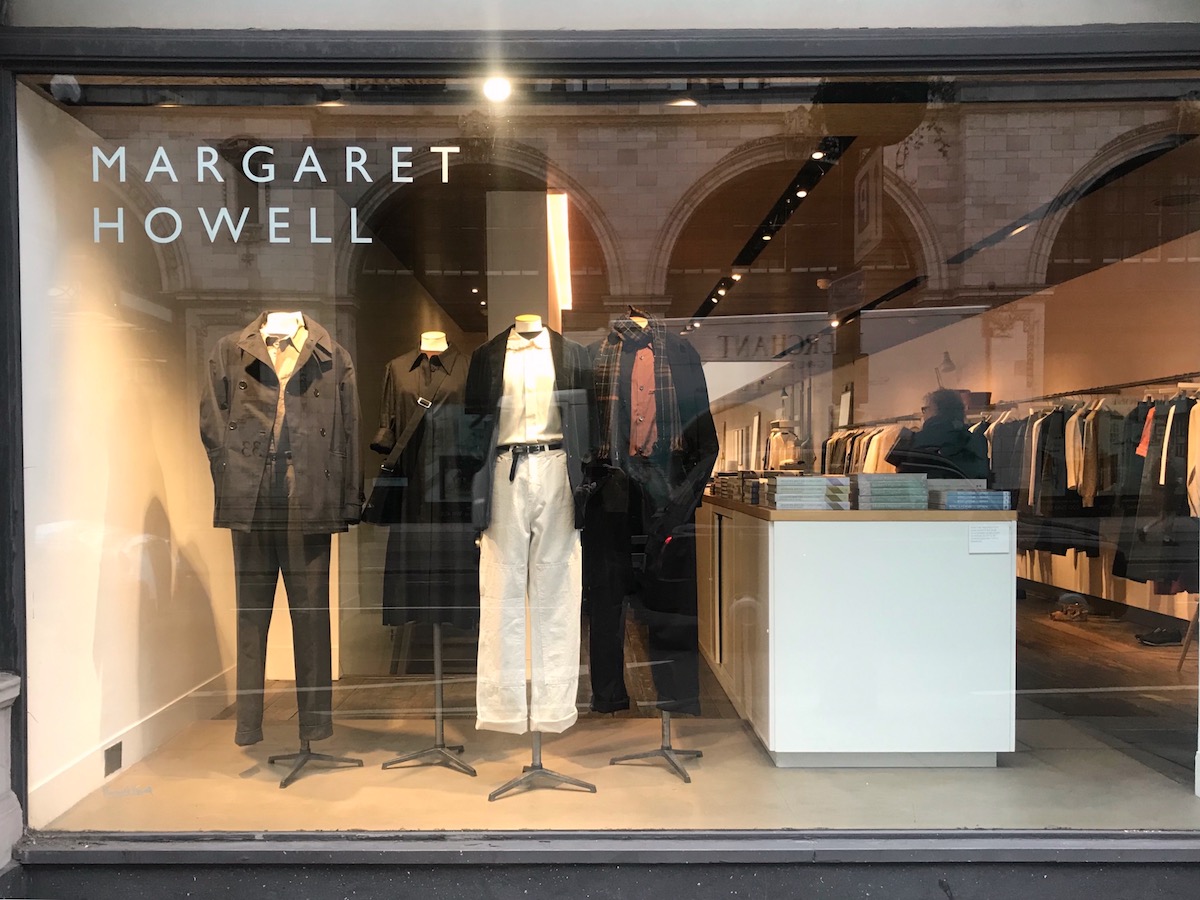 Margaret Howell shopfronts
photos © Thomas Deckker 2020
Margaret Howell has a beautiful shop designed by William Russell of Pentagram, with two shop windows on Wigmore Street, London W1. The building was originally built as the Bechstein Hall and piano showroom between 1899 and 1901; the hall is now the Wigmore Hall. Not only is the Wigmore Hall one of the best venues for chamber, instrumental and vocal music in the world but the shop benefits from wonderful natural light through a skylight (just visible in the lower photos). Incidentally, Loos designed a shop for a renowned tailor, Knize, in Vienna which brought together his loves of architecture and clothes.
Thomas Deckker
London 2020